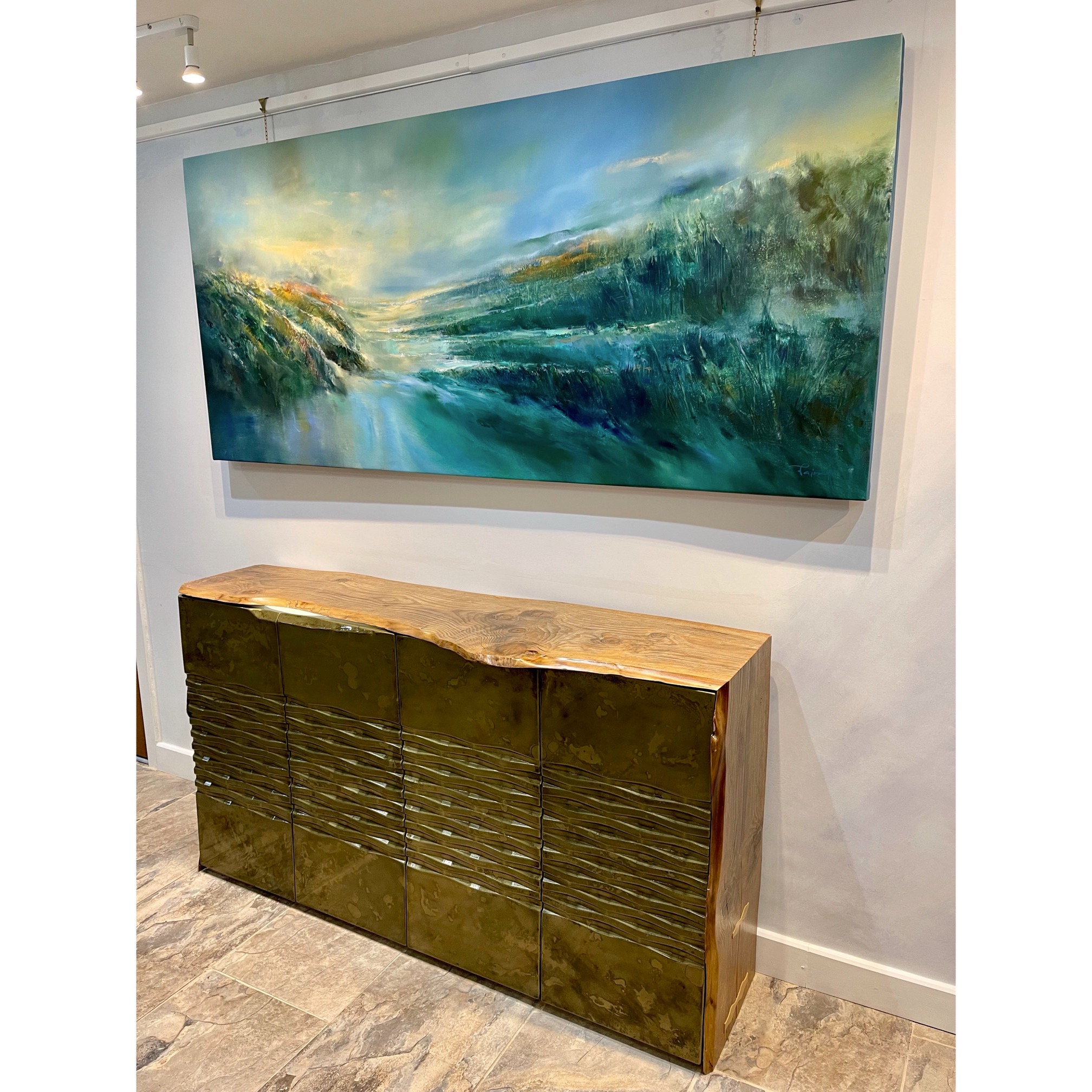 'Art Furniture'…. in this case a collaboration between nature and design created by experienced craftsmen at Jacob Interiors.
One piece of Welsh Larch wrapping around this four door cabinet with natural oak interior.
The relief carved doors have a coating of real liquid brass metal finish (not brass paint), which has been oxidised to produce this beautiful and an absolutely unique cabinet.
Clients comments……'This is stunning!! The photo's really do not do it justice.'
Please feel free to come and see this amazing piece at Jacob Interiors, without obligation, and maybe grab yourself a truly one-off piece of Art.
Dimensions: 1640mm wide x 900mm high x 380mm deep.