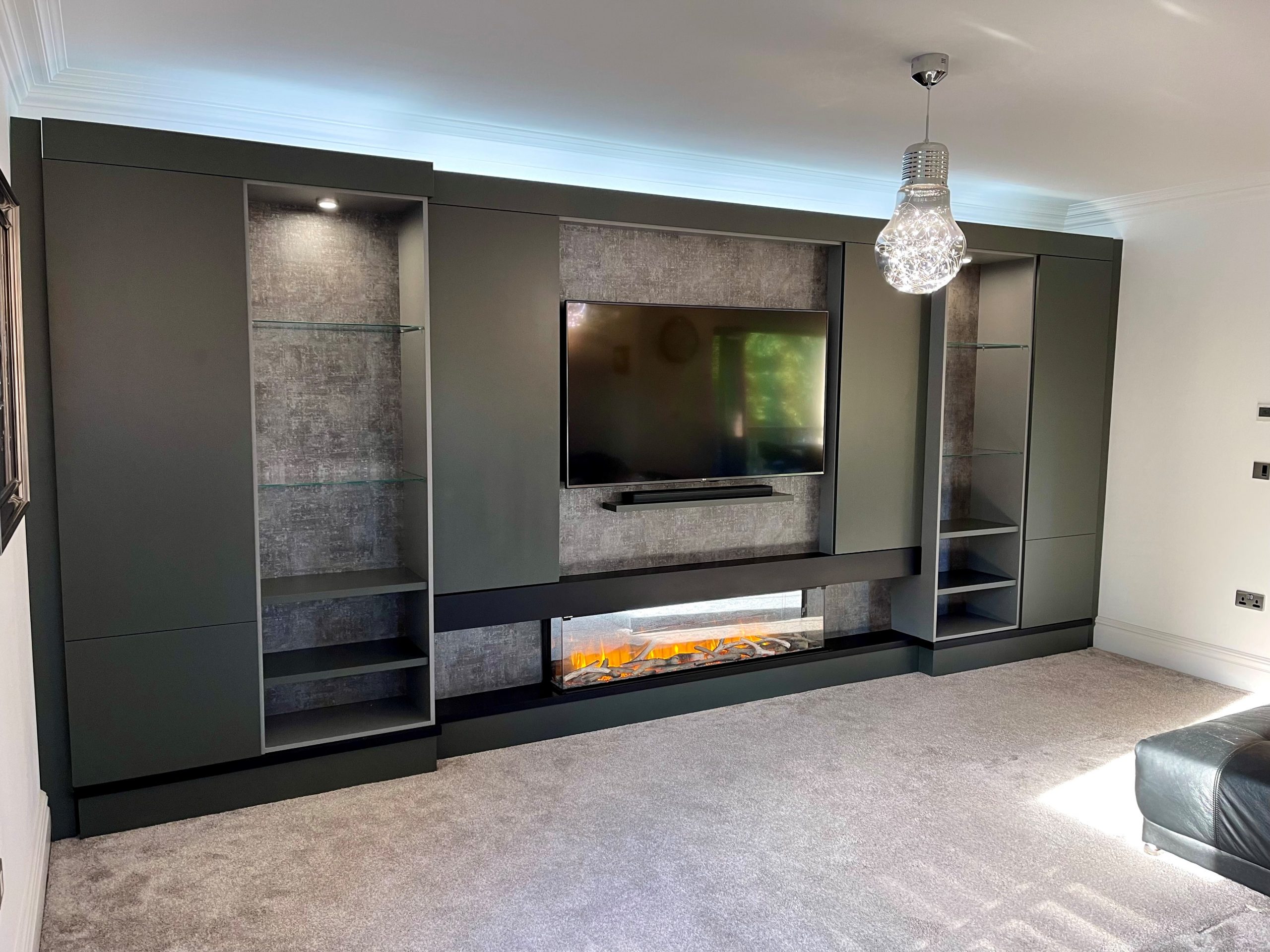 A beautiful media wall which has been bespoke made by the team at Jacob Interiors.
The media wall was design and built based on basic clients specification and tuned into reality by our experienced craftsmen.
Making full use of all space available this media wall caters for large LED TV, Soundbar, In-built Fire and hidden storage with a minimalist appearance for tidiness in the living room.
Finished off in a 2 colour choices of quality wood, ambiance lighting with a fabric finish backdrop, the resulting product looks stunning and exceeded the customers expectations.
If you are looking for that extra special interior designer appeal, then get in touch with Jacob Interiors in Warrington, Cheshire and see how we can help you turn your ideas in to reality.
t: 01925 419121
E: enquiries@jacobuk.co.uk
#mediawall #fire #bespokefurniture #television #wall #livingroom #interiordesign #interior #interiordecor #warrington #cheshire