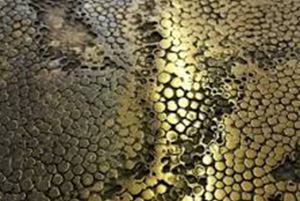 Brass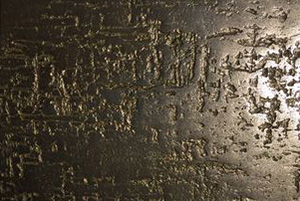 Bronze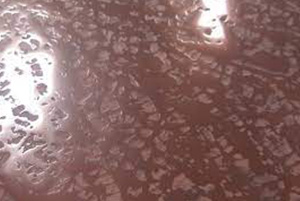 Copper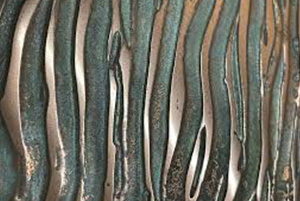 Iron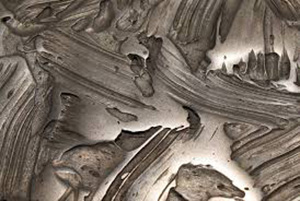 Aluminium
Liquid Metal Finishing
Liquid Metal Finishing is a process where real metal is sprayed on to a substrate. It could be Furniture, Wall Panels, Sculptures, Paintings or Art Pieces in general.
It enables us to create textures and metal finishes like never before.
We can decorate furniture & interiors and are limited only by imagination itself.
As with this beautiful sideboard collaboration between oxidised brass and live edged larch.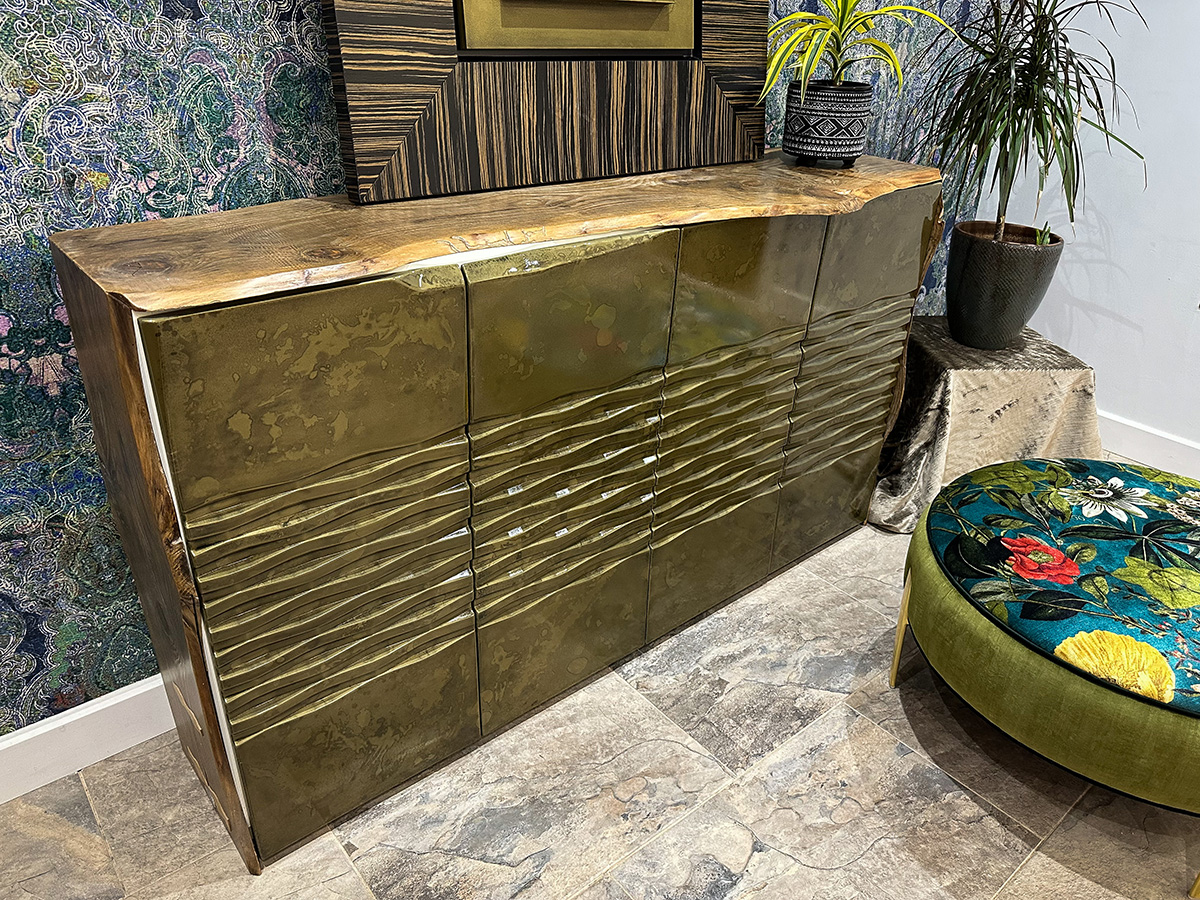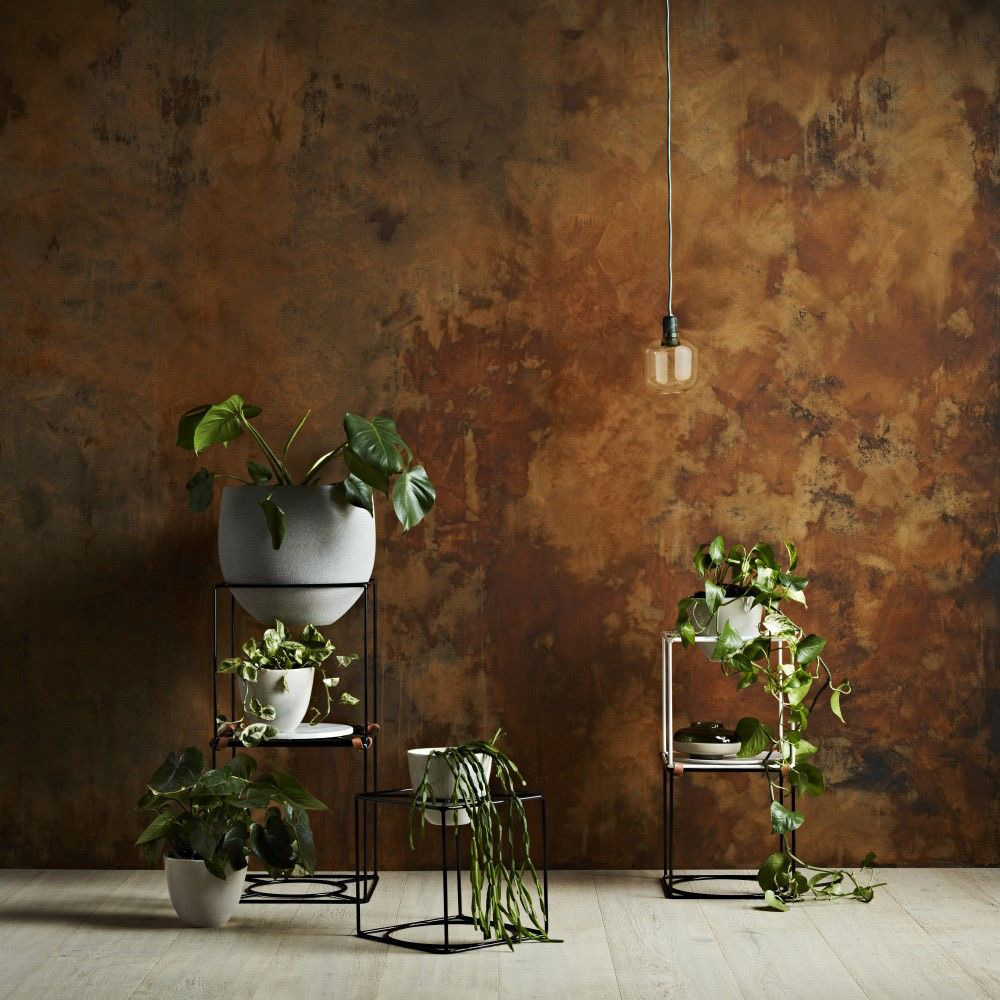 This innovation has allowed us to create some amazing "one off pieces" and achieve some truly fantastic results.
Using a variety of undulating, carved and textured substrates and with the use of different chemical reactions, we are able to produce astonishing finishes for our clients, finishes which will remain unique forever.