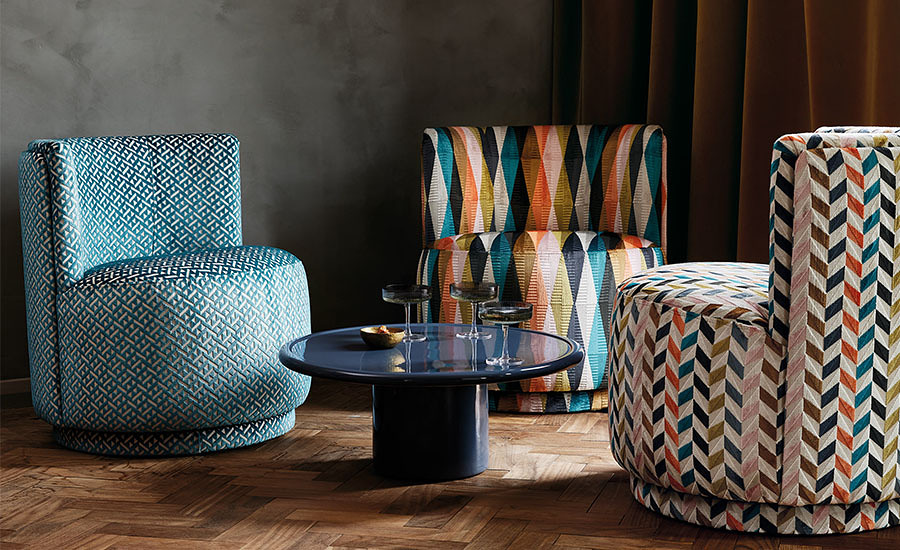 Bold, graphic & luxurious, katori presents & wonderfully colourful, decorative collection of tactile upholstery velvets.
Quintero
A large, statement chevron design, luxury velvet with a dramatic gradation of colour, rich shades and soft neutrals create captivating combinations.
Toki
A luxurious Jacquard velvet with a graphic, small-scale geometric design. Inherently fire retardant, Toki has an alluring tactile finish in 7 colourways.
Issia
Bold and playful, this decorative velvet features fine, colourful stripes scattered with cut velvet dots. With a sophisticated combination of design and features 7 colour ways.
Get in touch via our contacts page to enquire about these beautiful fabrics by ROMO.