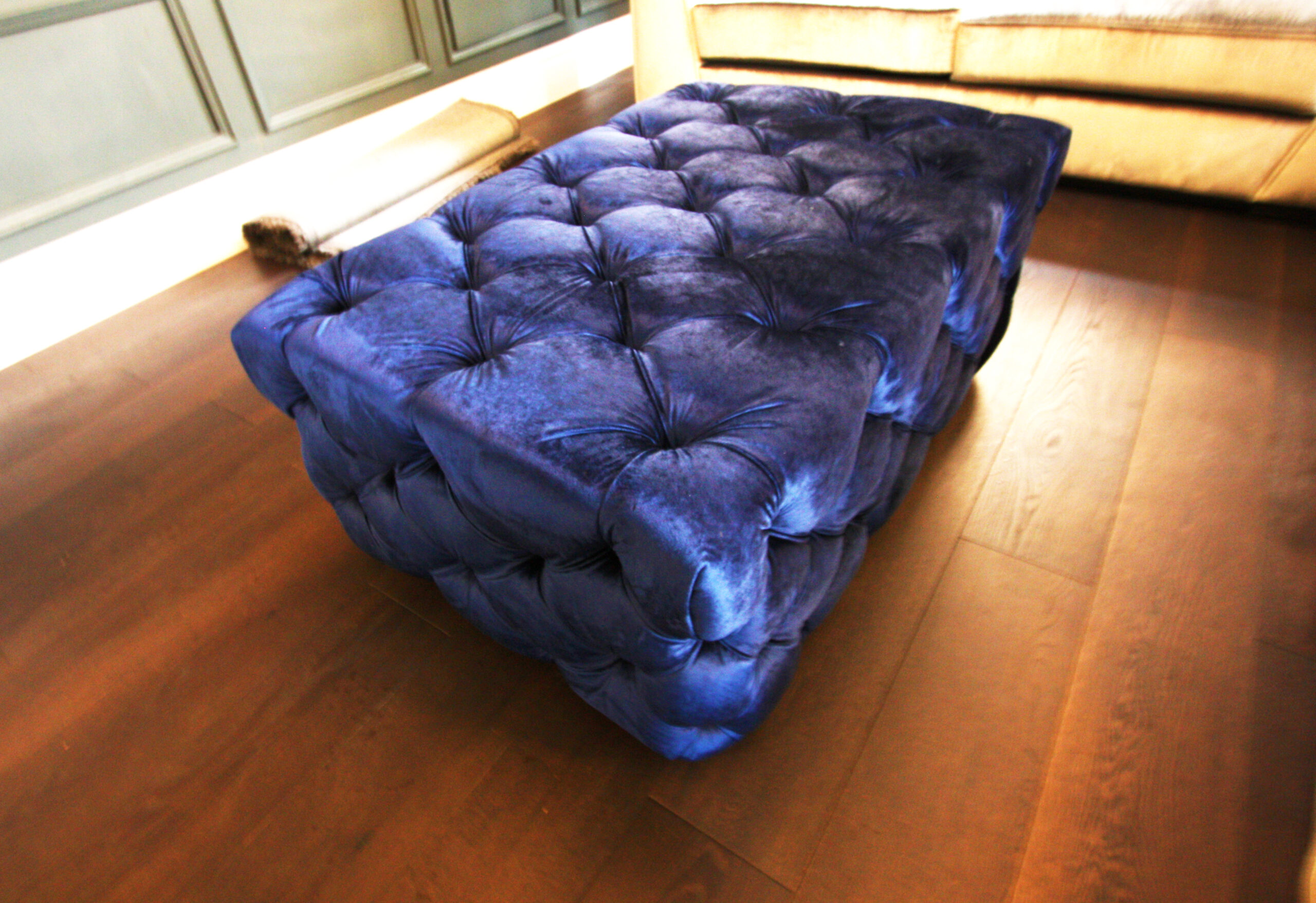 [responsivevoice_button]
Jacob Furniture's upholsterers have mastered many skills over the years to create the highest quality bespoke furniture pieces and deep buttoning is just one which brings a hint of luxury.
Originating in the Georgian period, it continues to be used and just last week we produced this stunning deep buttoned Ottoman for a private client in her penthouse apartment in Wilmslow. She was thrilled with the result and told us 'I absolutely love it and I will recommend Jacob Furniture to everybody I know. The service and quality is second to none.'
The technique of deep buttoning is a traditional method which can be carried out by an experienced upholsterer to add an exaggerated version of standard buttoning adding shape and a luxury feel to furniture.
Generally buttoning decoration is applied to the inside backs of furniture, however it could also be applied to arms, seats, padded borders and rails to add a touch of personality and comfort.
Creating your own bespoke furniture for your domestic interior design project, in collaboration with Jacob UK, allows you to turn your dream design into reality – straight from your head to your home. If you'd like our help to create the furniture piece of your dreams, fill out a contact form and we'll get back to you as soon as possible.