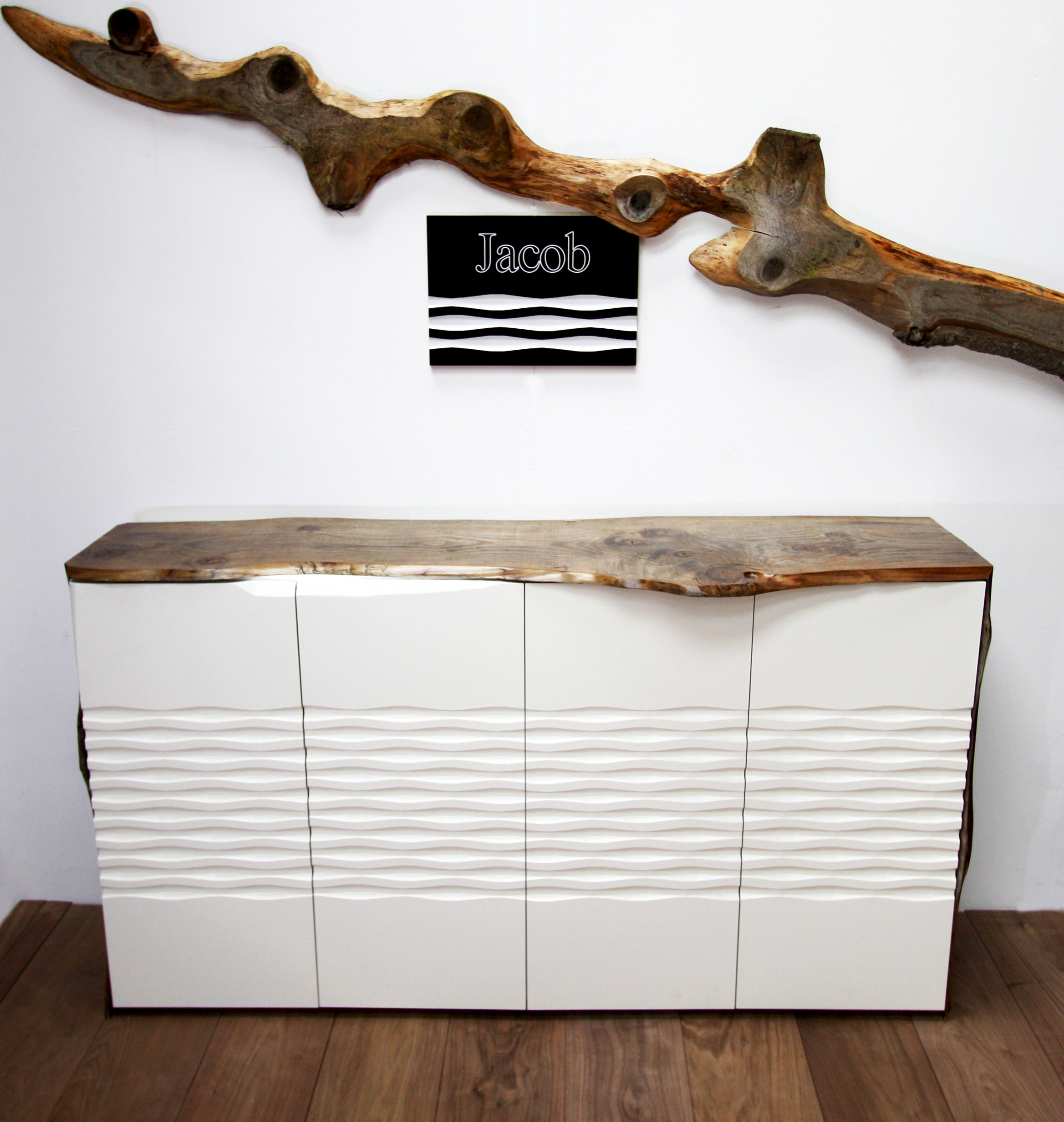 [responsivevoice_button]
Art furniture cannot, by it's very nature, be categorised.
Inspired by what ever the artist is inspired by . . . be it nature, industry, the mood of the moment or something found on the beach.
At Jacob UK, our perception of Art Furniture is that there must be some degree of utility. As well as being quirky, beautiful, unusual or striking, it needs to be of use, otherwise it is simply Art and not Art Furniture.
For your home
Every home should have a statement piece. The more creative the better, but it has to capture the imagination of the owner & they must, literally, love it.
Capturing the attention of everyone who visits the home, it will be a piece of furniture that will be treasured for ever.
It's a privilege to own bespoke, one-off pieces. The design & production of art furniture is dictated by the materials used and so they can never be replicated.
Our four door carved sideboard is just such a piece. The dimensions & colour dictated by the weathered, waney edged plank of spruce which wraps its sides & top. The contemporary, relief carved doors contrast wonderfully with their natural timber and enclose the clean and modern oak interior storage space.
There is only one, so if you literally, love this piece, please get in touch, when it's gone it's gone.
For your boutique hotel
Art furniture can be extremely eye catching, so is ideal for your reception or bar area. It will make any room Insta-worthy and your guests will want to take photographs to share on social media – whether it's an art furniture chair, coffee table or shelving (our Waney Edge Shelving piece is truly exceptional).
Art furniture can make your boutique hotel even more desirable than it is already, putting your closest rivals in the shade. We can design a piece of art furniture that encapsulates everything you are about… so get in touch.
To discuss art furniture and the limitless possibilities, give us a call on 01925 419121 or email enquires@jacobuk.co.uk.