Maximalist to its core, Archive by Sanderson Design unleashes iconic fabric designs onto heroic colour stories, turning up the volume and doubling down on patterned repeats crafted with love and defiance in the UK.
Mildmay – Enter into a lush & unfurling world of symmetrical design, where verdant ogee – shaped flowerheads encase floribunda clusters in a divinely dramatic scale. No doubting a child of the Arts & Craft era, Mildmay captures the influence of this decadent decade in a plush velvet.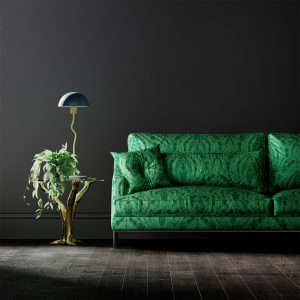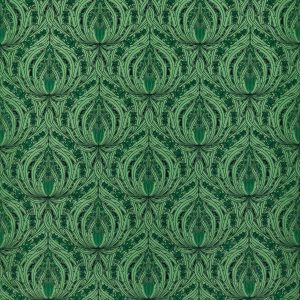 Tulip & Bird – A striking Arts & Crafts fabric printed beautifully onto tactile English cotton velvet. Perfect in its simplicity this archive motif of stylised flowers reveals hidden birds amongst a richly coloured ground.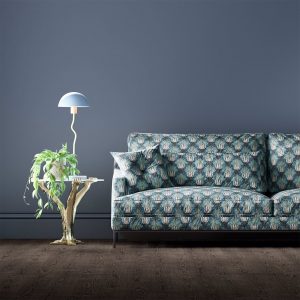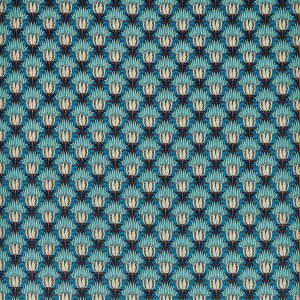 Golden Lily – Effervescent yet whimsical, the spellbinding decadence of this Golden lily rework captivates and excites. A fantastical take on a classic. A most enduring design by William Morris, rich and luxurious recoloured printed velvet.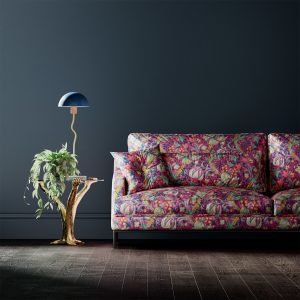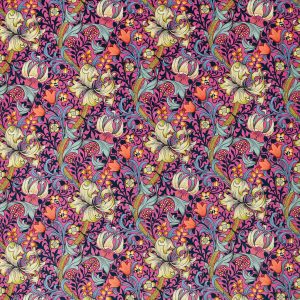 Elixir of life – charismatic unicorns with its own unique twist, exquisitely redraw in charcoal, this pallido design is a wonderful example of an English mid-century modern aesthetic, reinterpreted for today and printed on 100% cotton.