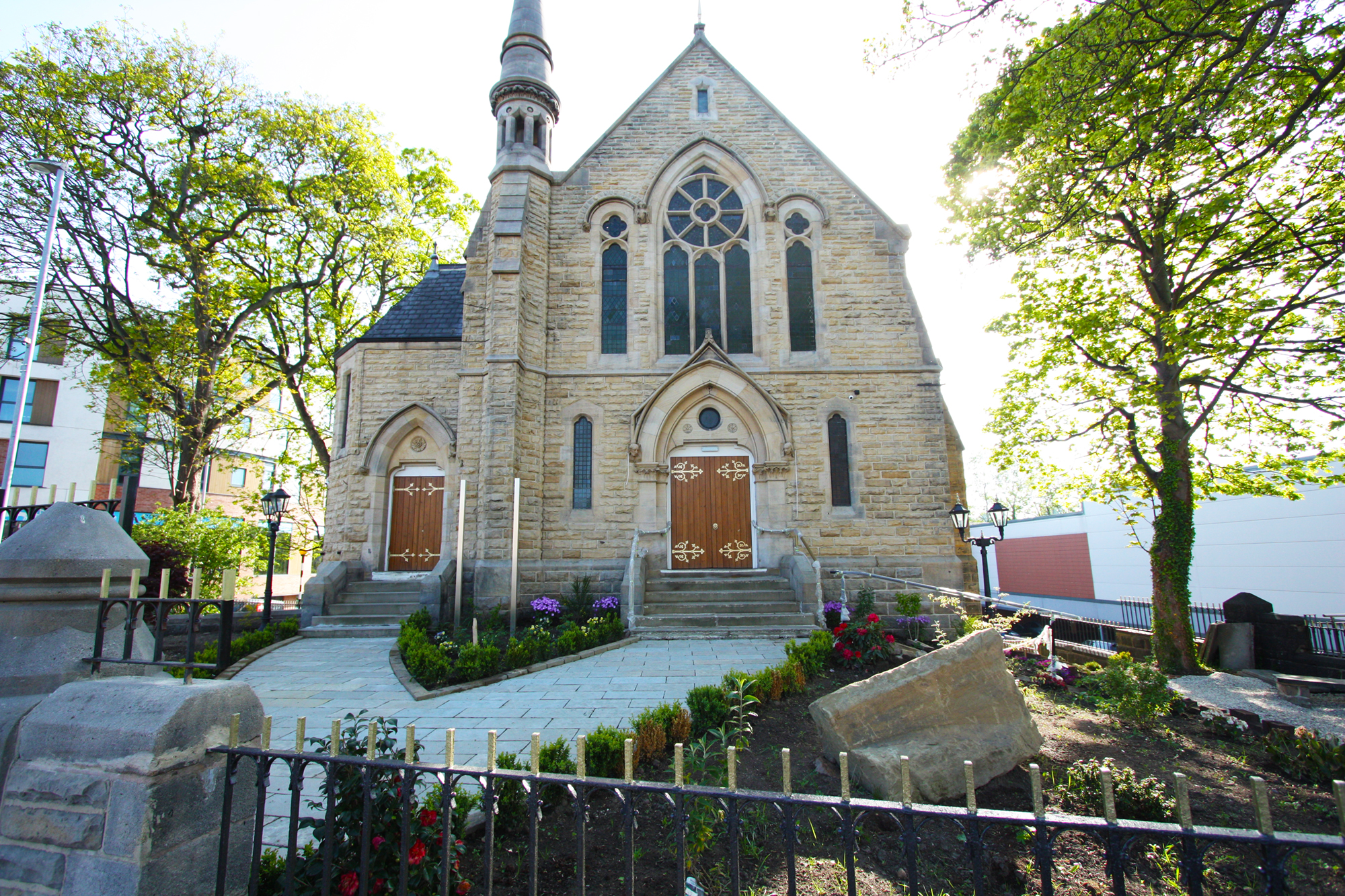 We were approached by Romacts Contractors for the restoration of a stunning Victorian Church in Leeds. The church had been somewhat neglected, and it was truly an honour to help restore it to its former glory.
As a listed building we had to take extreme care and abide by British Heritage rules in the restoration. We took the old pitch pine pews, dismantled them, amended them into new sizes to suit the new lay out, and stripped and re-polished them to the clients required colour. We have been doing restoration work for decades and there is a great pleasure in bringing old pieces back to life.
We were also commissioned to craft a tribuna and lecterns for the front of the Church out of solid mahogany. Lecterns are stands where the minister and fellow preachers stand to conduct a service.
As with the pews, the internal and external doors are listed and therefore closely monitored by British Heritage. The existing doors were carefully restored and two replica doors with frames were constructed in the same style and timber.
We and our clients are thrilled with the outcome and are happy that our work will be admired and loved by the church community for many years to come.