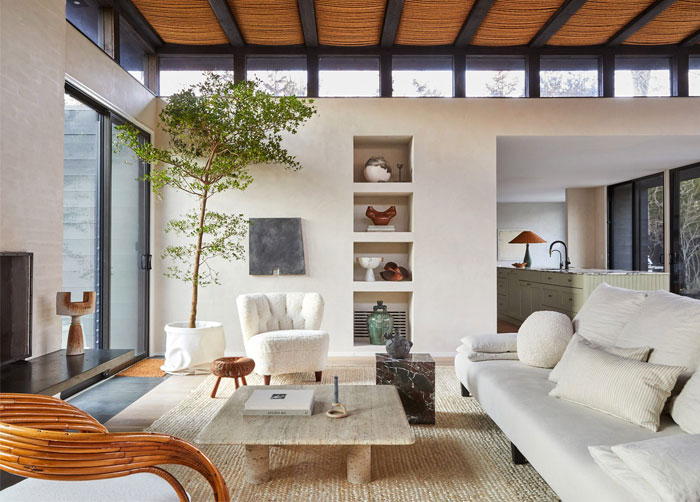 Inspirational shades of ocher and yellow along with neutral colours make a good base for any interior, traditional or modern. They are perfectly combined with natural materials and handmade products.
Authentic earthy hues reflects the colours of the sea, sky & soil, providing a connection with the natural world around us. Blue and green tones one harmoniously combined with each other and with the fashionable colour of the interior 2023. Natural wood, aged furniture, living plants and ceramics will look great in this design.
Warm neutral greys and browns compliment each other and promote a sense of harmony in the home. These colours work well with modern furnishings and rich finishes such as velvet, marble and copper.
These combinations certainly deserve to be used to colour our homes beautiful in 2023.