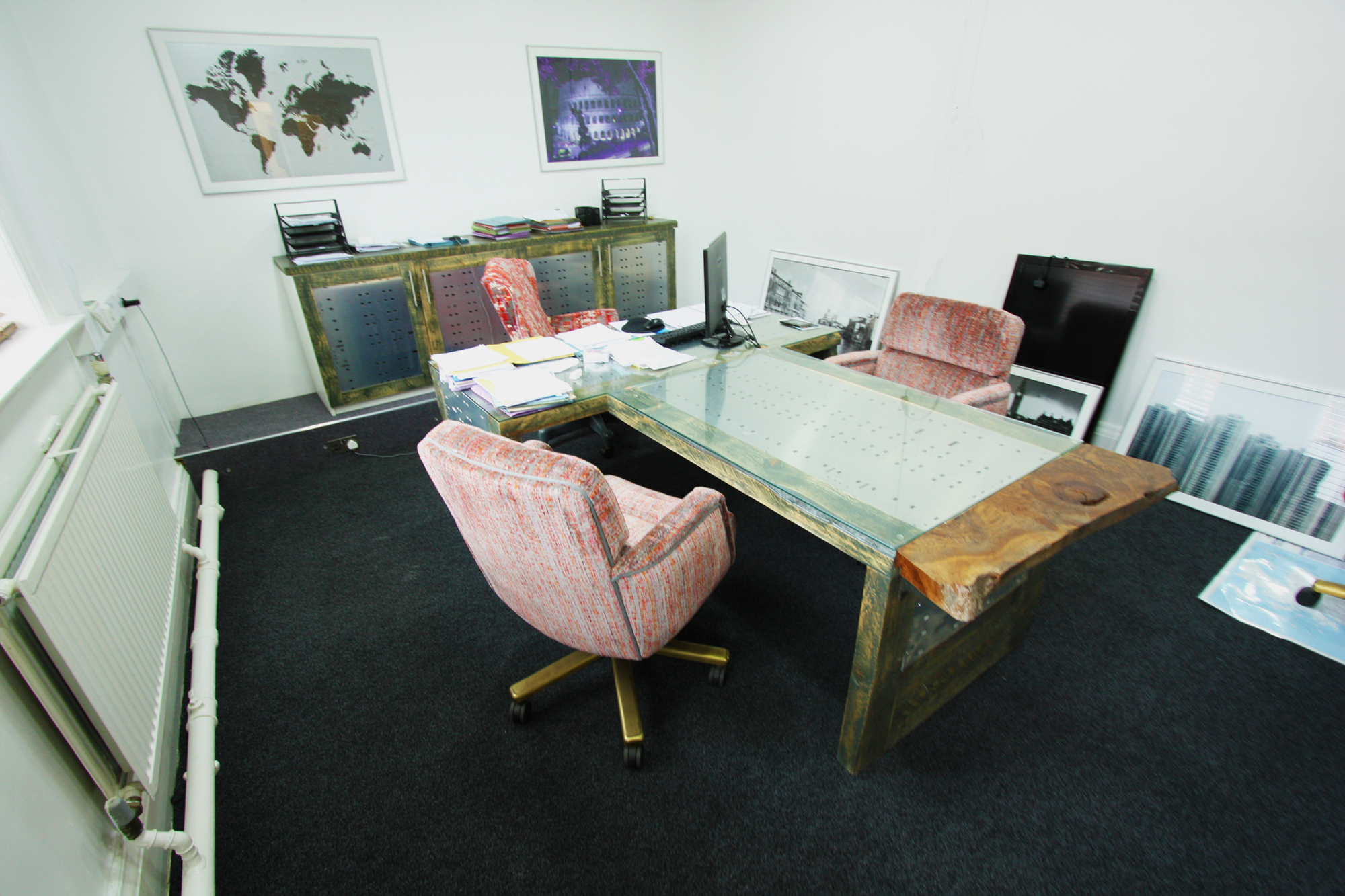 [responsivevoice_button]
We have recently completed a project with CPP Parking in Warrington. The brief was to fit-out their offices with bespoke furniture that was 'creative and different' , using reclaimed timber, scrap metal and some fun and funky fabrics!  
Before speaking with us, they had spoken to a number of other companies, but nobody was quite hitting the mark – they felt our bespoke designs were much more suited to their vision.  
After our initial design meeting with CCP, they could see our creativity and production skills were what was required for their Warrington office. Together we decided to create their bespoke furniture with natural, organic materials combined with recycled, industrial products, which lived up to the Director's original vision.
Everything we produced was designed and made specifically for CCP, including bespoke curved reception and computer desks, storage cabinets and a board room table.
The re-upholstery of the Retro 1960's office armchairs and the finishing in a grey wash brought the whole scheme, which was across two large open plan rooms, together really well.
The client was delighted with the result and they were pleased that we'd fulfilled the fun, unique and stylish brief to give them a truly inviting office space.
To discuss the limitless bespoke furniture possibilities for your business, give us a call on 01925 419121 or email enquires@jacobuk.co.uk.