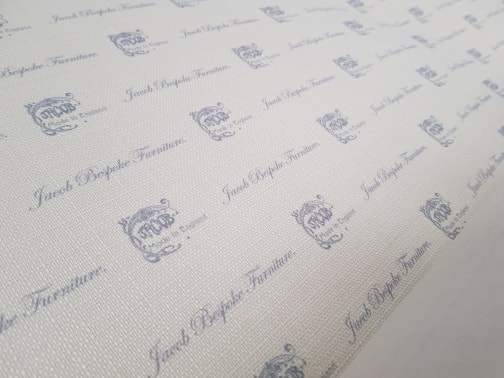 In this line of work, everyday, we meet very interesting people with amazing idea's, whether they are clients or suppliers.
We came across a new innovative fabric supplier who can create and print custom top cover fabric designs, enabling your upholstered furniture to match any scheme exactly, even offering waterproof fabrics and image printing!
Our first idea was to use high quality cover with our printed logo as platform cloth on our upholstered pieces (e.g. the cloth that is under the cushions on sofas). We have also had a custom fabric designed for a recent bar project to match in with our furniture designs and colour scheme.
If you fancy something a little different, personalised to you, get in touch on the details below.
t. 01925 419121
e. enquiries@jacobuk.co.uk