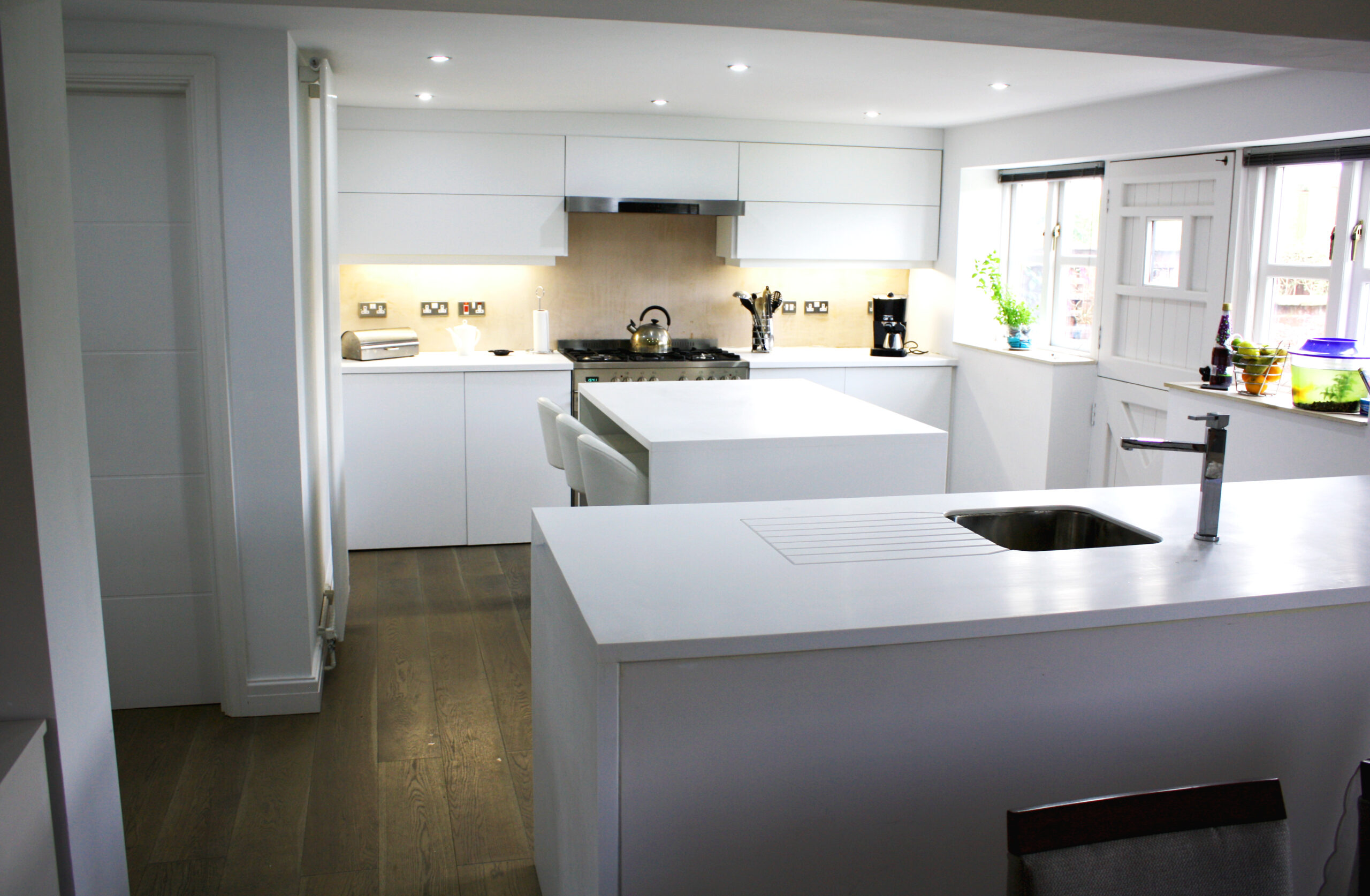 [responsivevoice_button]
Where's the one place in your house that really says 'home'? We'd say the kitchen because it's where family and friends can gather together, laugh, chat and fill their bellies at the same time. What could be better?
Well, one thing could be better – having a bespoke kitchen that matches your wants and needs. After all, having everything to hand, in a space you love, can only help you make that fabulous gourmet meal.
However, planning a kitchen can be a time consuming and stressful business, especially if you're unfamiliar with the terms used and you're not sure about what products are available, or suitable, for your space.
At Jacobs we have the answer – work with one of our experienced designers to create your perfect kitchen with ease. But this may be something you've never done before either, so how do you get the best out of your time with the designer?  Here are three tips to make sure your time with the designer is as productive as it can be.
Tip 1. Carefully consider what you use for kitchen for
This should be your starting point. Sit down with your family and talk about what you dot eh most in the kitchen and be honest about it. A kitchen for preparing extravagant gourmet meals for elegant dinner parties is going to be very different to one designed for a young family with toddlers and the safety issues related to that.
Also think about what appliances you think you might need. If you have a large family with lots of children or like to entertain large groups on a regular basis, you should think about what size oven you'll need, or how much room you'll need for seating space. If you are a pop it in the oven kind of cook, who rarely entertains, maybe seating and oven space are less important.
Tip 2. Measure carefully
If you're thinking about changing the layout of your kitchen, it would be wise to take some accurate measurements and create a quick sketch to play around with. This will help you visualise what space you'll have so you can think about where doors or windows can be moved to, or what appliances might fit where. Also think about islands and dining tables, if these are something you think you might want.
Tip 3. Make a mood board
It can be useful to create a mood board to show to our designers what colour scheme or design ideas you have in mind. Clipping pictures out of magazines is a great way for you to decide on what you might like too. Think about cupboard styles, work tops and surfaces and colour schemes. All of this helps Jacobs designers create the perfect kitchen for you.
Of course, you don't have to do any of this. If you're happy to put the whole process in the hands of one of our experienced designers, we're more than happy to oblige. Have a look at this fabulous modern bespoke kitchen we've designed and created for a client in Lymm.