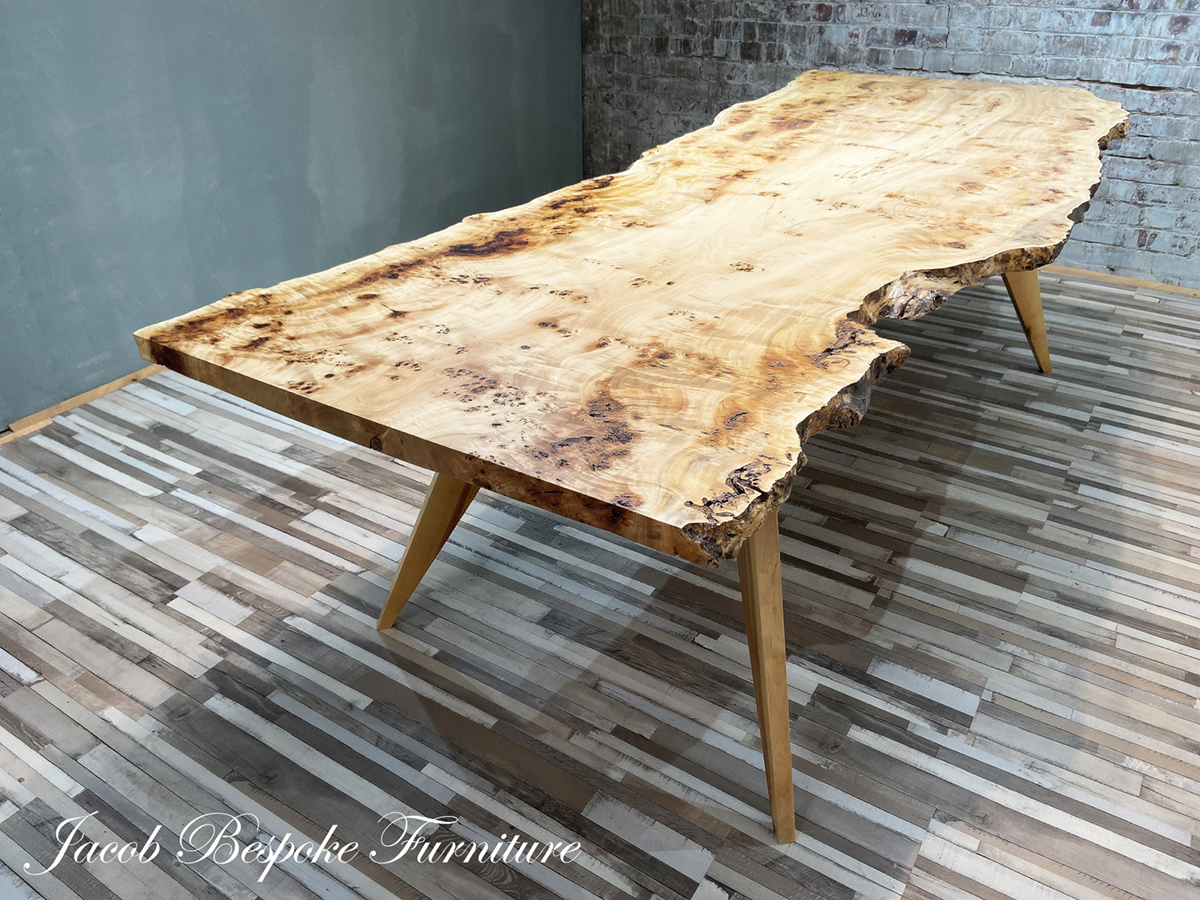 At Jacob Bespoke Furniture, we spend every working day creating all kinds of custom made furniture to meet our clients' specific requirements.
We use plenty of experience, imagination and a whole host of materials, yet here we have something absolutely amazing created by Mother Nature herself.
One solid piece of 'Pippy Poplar' measuring 2750mm long x 40mm thick with a width ranging from 920mm to 1020mm (no joints what so ever).
We have sanded and polished to a beautifully natural, yet hard wearing sheen, then mounted it on a bespoke handcrafted, retro style base, made from solid Birch to provide maximum seating (approximately 8-10 people).
This is a very rare slab of timber and very much a 'one-off' piece which is available for Christmas delivery.
Please contact us for enquiries.
t. 01925 419121
e. enquiries@jacobuk.co.uk