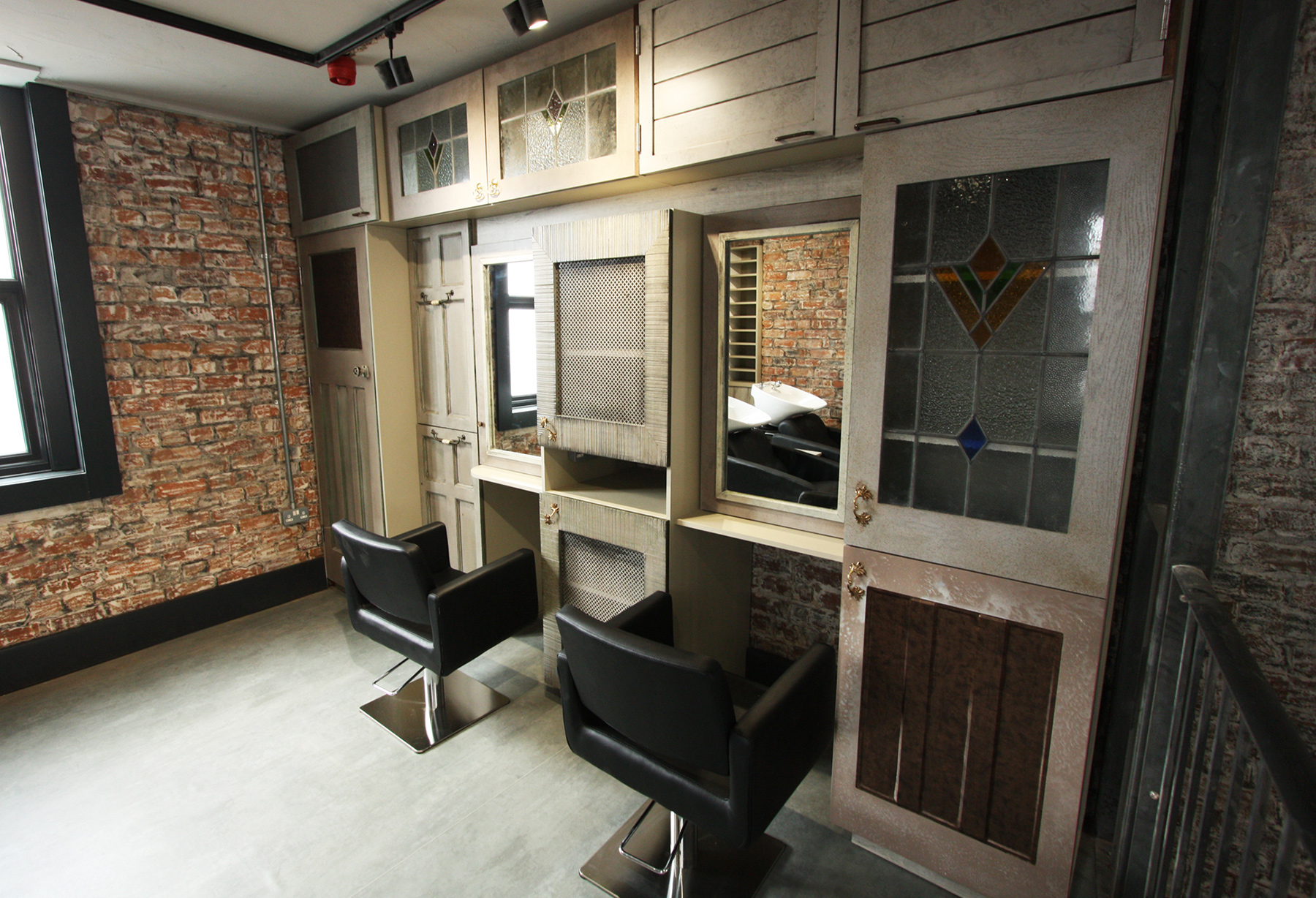 Base is a well-established, award-winning hair salon based in Warrington with a team of experienced hair stylists who have recently brought exciting training opportunities for enthusiastic beginners.
After the success of fully refurbishing their current salon on Rylands Street, Warrington, Adam (Director) and Jimmy (Salon Manager & Stylist) approached Jacob Furniture but with a completely different scheme idea in mind.
Instead of the modern & minimalistic look salons usually go for, we decided to go with an eclectic look, yet still building the furniture fit for purpose. Having worked with us before and trusting our experience, Adam and Jimmy pretty much gave us free reign in designing and creating the 'rustic' style furniture.
Using a 'mish-match' of doors and styles we made a bespoke storage wall which has everything from 1930's stained glass windows to a full height interior door with two work stations. We also used various finishing techniques such as antiquing and creating chemical reactions in the lacquer to produce this truly unique piece of 'wall-art'.
On the first floor we utilised what are very out of square areas by building wall to wall storage and display units, with both sliding and conventional doors. Using recycled and new materials such as metals, plastics, timber etc. along with producing back wash units, work station mirror boxes which (take electrical sockets) and one very unusual problem solver. A seating unit which hinges upwards to create a training table with a glass surface.
The whole project has been a proper design challenge for both practical and aesthetic reasons and as usual Jimmy & Adam have been a joy to work for.