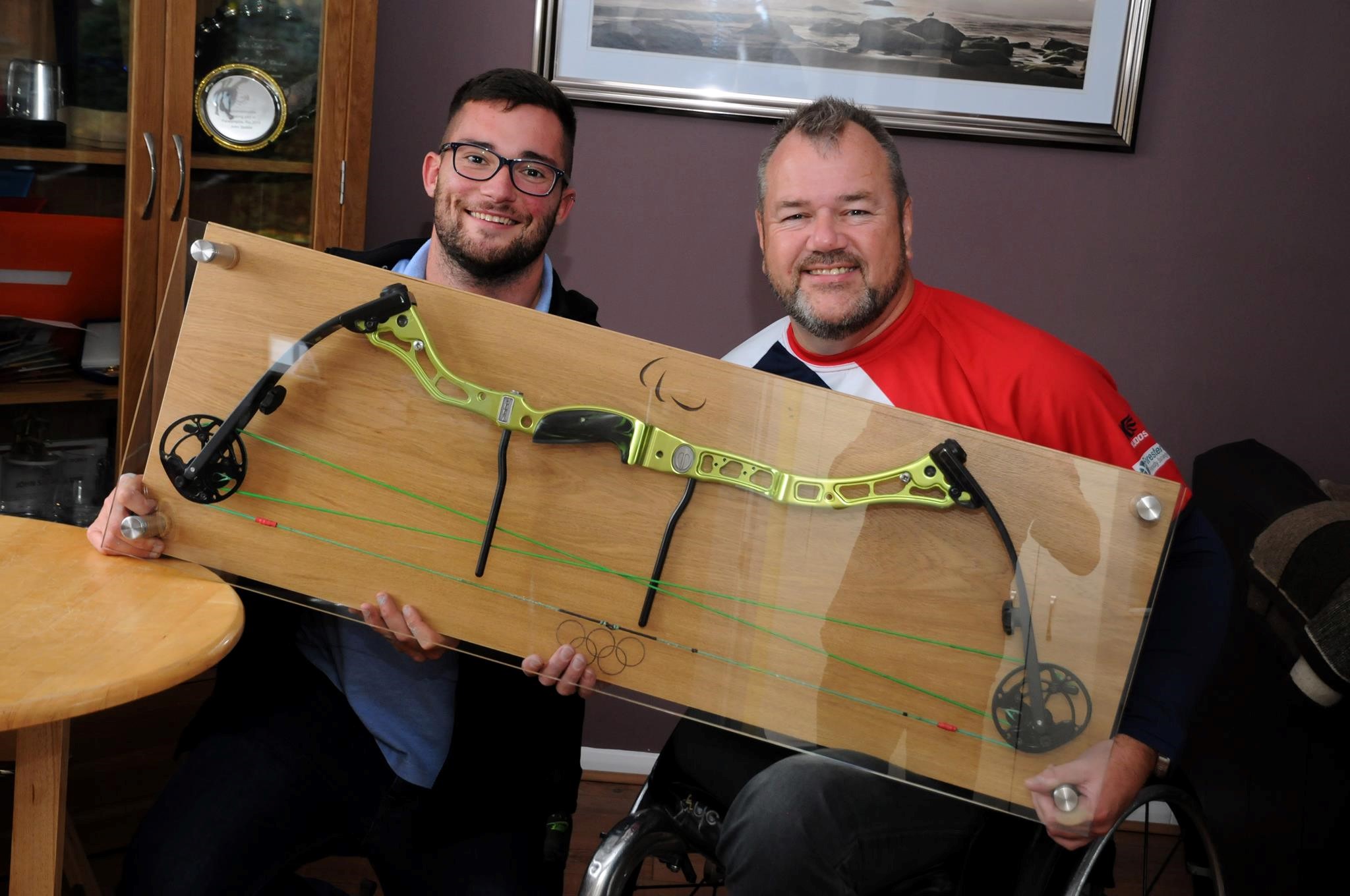 [responsivevoice_button]
We loved creating a unique piece of luxury furniture for gold medal winning Paralympian archer John Stubbs MBE, to celebrate his bow which has served him well over the last four years, firing an estimated 500,000 arrows and helping him to win numerous medals and prizes.
A glass case fit for a champion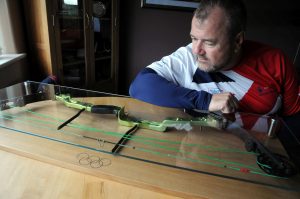 We encased John's bow, which he classes as 'part of himself', in a frame that will hang proudly in his bedroom for many years to come. As he admires his bow, John has plenty of fond memories to reflect on, including the silver medal he won in the mixed team compound at the 2016 Paralympic Games in Rio, a silver and bronze medal from the 2015 World Championships in Germany and the two gold medals he received at the 2013 World Archery Para Championships in Thailand.
A big thank you to the furniture maker that goes the extra mile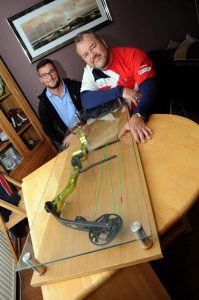 After we presented him with his one-of-a-kind glass case, a delighted John told the Warrington Guardian: ""The reason that I had it framed was because it is a bow that has won me pretty much everything that you can win.
"I shoot in excess of 2,000 arrows a week, so that bow has probably shot in excess of half a million arrows. It's a testament to the equipment that it's lasted for as long as it has. Unfortunately, because it's shot so many arrows over the last few years, it was inevitable that something on the bow was going to give up eventually.
"Rather than just bin it, it was suggested to me that I should get it framed instead and Jacob's said they could frame it for me.
"To be honest, I'd just like to thank Jacob Furniture for doing what they've been able to do."
Looking for a furniture maker to turn your dreams into reality?
At Jacob Furniture, we love making bespoke furniture that's at the cutting edge of design. Looking for a cabinet maker or upholsterer? Get in touch with us today and let's discuss how we can make something extra special for your home or business. You mightn't have a bow that needs framing, but if you'd like a sideboard, table or headboard with the wow-factor we can help. From luxury hotel furniture to boutique bedroom furniture, we can deliver something incredible within your budget.