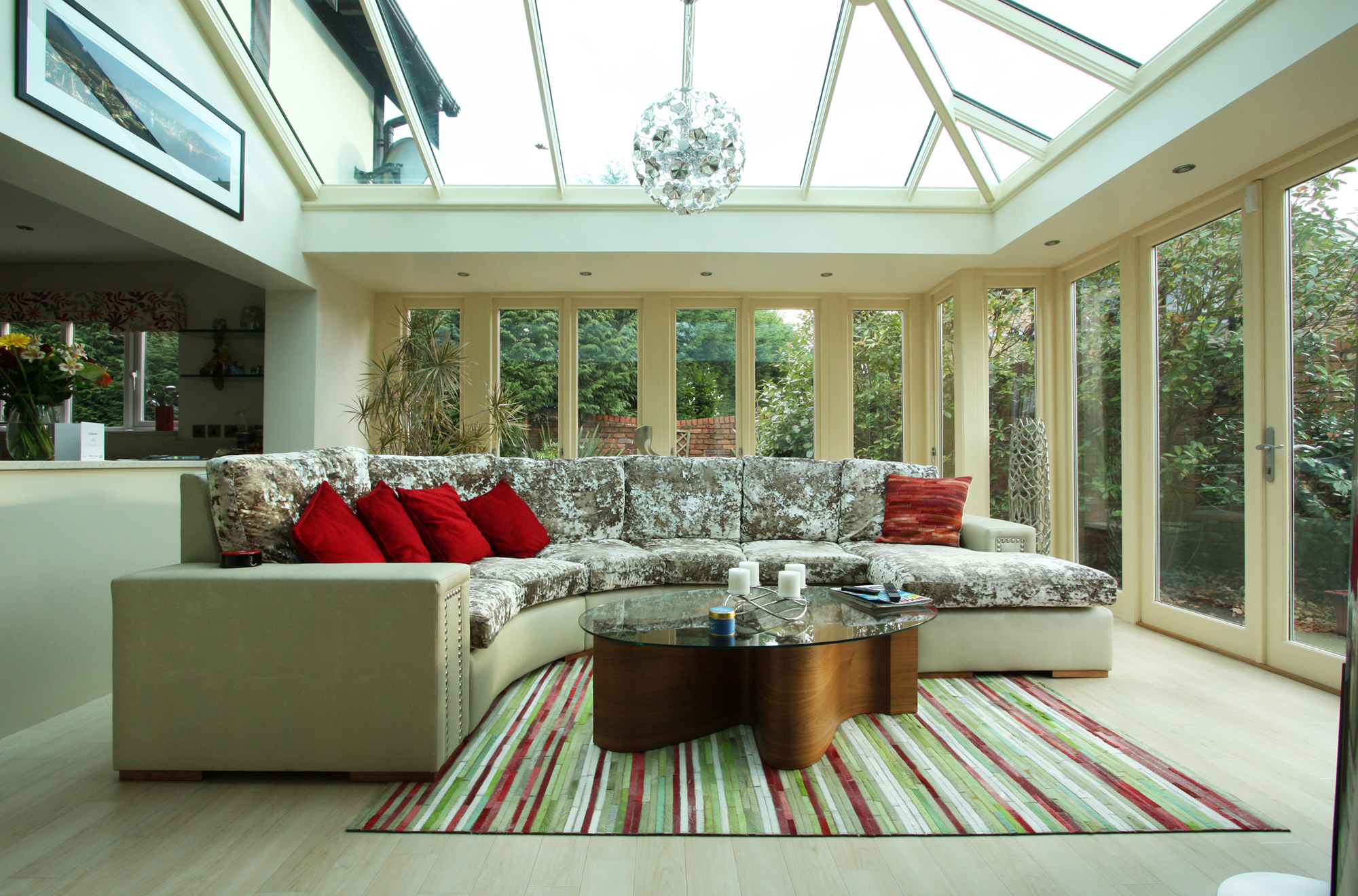 [responsivevoice_button]
Around three years ago we handmade this beautiful curved sofa for one of our best clients, but due to a design scheme change in their house, it is now up for grabs at a fraction of the original cost. This handcrafted, bespoke piece, worth £5,000, is now being sold for just £1,500.
As with all our bespoke furniture pieces, this sofa has been crafted with timelessness and continuity in mind. The solid beech wood frame and luxury faux leather mean that the sofa will stand the test of time. To add to the high-end look and feel of this curved sofa we added crushed velvet and chrome stud decoration to enhance the individuality of the piece and ensure it stands apart from generic sofa brands. As pictured, the neutral colours of the sofa mean that it will never go out of fashion and it is suited to most interior design schemes.  Indeed crushed velvet and faux leather are design features we have been asked to create time and time again since we began making bespoke furniture.
This piece will not only add comfort and beauty to your home, it is also an investment piece that, if well looked after, will keep it's price, should you choose to resell it in the years to come.
If you are interested in taking advantage of this unique opportunity and purchasing this timeless, bespoke curved sofa for £1500, please contact us: 01925 419121