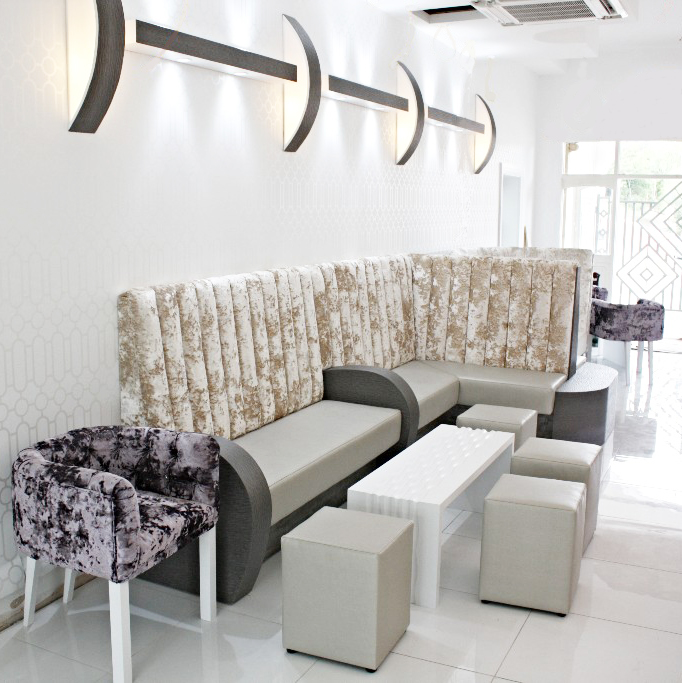 [responsivevoice_button]
To create a beautiful home, you don't just need to think about paint, wallpaper and flooring. The furniture you choose is so important, it's often the key element of any room. Lovingly crafted bespoke furniture can be a real talking point and set your home apart from others. The feeling you get from being unique and letting your individuality show through your furniture can be liberating.  
2018 is an exciting year for furniture and in this blog post we'll share what the biggest home furniture trends are set to be…
Moody interiors – Emerald green, grey, violet and navy are top picks for walls and upholstered furniture this year, whether they're for your lounge, dining room or study. We love the contrast you can create in pieces such as our oak dining chair, a black faux leather seat with a deep buttoned grey fabric back is certainly on trend. (There are limitless options though so other colour and fabric combinations are available.) You may also be interested in our oak carver chair with its traditional styling. It can be polished to any colour you wish.
Rich velvet – Velvet might be a marmite fabric, you either love it or hate it, but it's in vogue this year. If you'd love design your own iconic headboard featuring velvet, why not get in touch with us today? We can discuss your vision and create something spectacular, as we did for this client in Appleton who wanted a bespoke headboard with 12 bevelled edged mirror panel surround.
We are the bespoke upholstery specialists and have a wide range of velvet fabrics available in our showroom for you to choose from. Whether you're wanting a rich green velvet sofa or a deep red velvet chair, we can design and make it. Why not take a look at our deep buttoned bench or contemporary Domeba Ink armchair?
Dark woods – Out goes bleached woods and in comes magnificent dark woods. This is a trend we love to see here at Jacobs Interiors. Gaze in wonder at our stunning Ashworth dining table and Bridge coffee table with stool. Dark woods are mysterious and inviting, perfectly paired with brass and gold handles and accents.
Want to be inspired?
Take a look around our website and see what we can produce. You'll be blown away by the amount of skill and effort that goes into every piece. To discuss reserving one of our one-off high-end pieces, contact us today. There is a wonderful driftwood and wave inspired sideboard that could look great in your home. Alternatively, let's chat about creating a bespoke piece just for you.