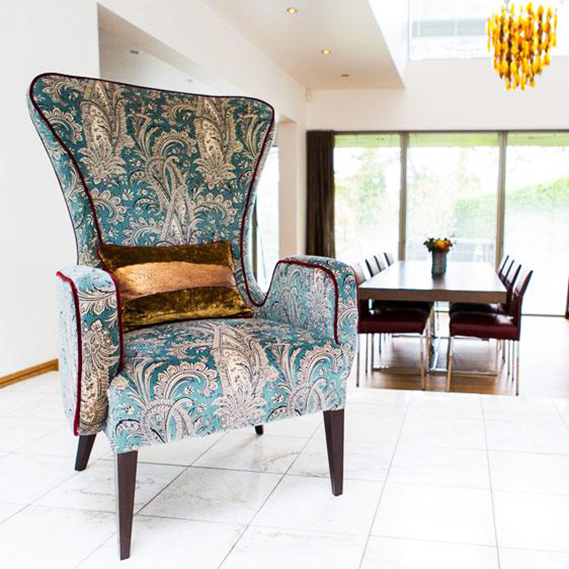 [responsivevoice_button]
As the well-known phrase goes – time flies. It'll be Christmas in no time, and then New Year. If you fancy a new look for the New Year, now is the time to start thinking about it. Planning is the key to getting what you want, when you want it. And here at Jacobs, we'd be thrilled to help you plan your New Year project from start to finish, regardless of whether you are a business or an individual.
We have the experience
Having been around for 35 years, we know what we're talking about. We are members of The Guild of Master Craftsmen, so you know whatever we make for you is going to be exceptional quality. We'll work with you to get your perfect look, regardless of what room it is.
Imagination and Inspiration
Want some inspiration? Just look at these:
17th Century Thatched Cottage Bedroom – the fabulous berry coloured crush velvet looks wonderful contrasting with the cream and wood. But, of course, you can choose whatever colour fabric and wood suits your colour scheme. Or if you think something a little more modern is your thing, we can help you make the most of your space by designing and creating something just for you. Have a look at these fitted wardrobes, for an idea of what we can do.
Victorian Style Bathroom – just look at this beautiful bathroom. We designed, made and fitted this fabulous space, and enjoyed every minute creating such a unique look.
Residential Project – and for the those who like a more modern look, this project was a joy to design and create. With real walnut veneer, black and clear glass, and mohair side decoration, this a real focal point in the room. Functional and a piece or art too.
Commercial creativity
But, residential homes are not the only thing we can help with. If you have a restoration project, we'll gladly work with you to get it just right. The Daniel Adamson Association Project is an example of what can be achieved working together with Jacobs UK. And commercial projects are one of our favourite ways to spend our time. Working with a fabulous interior designer on Station 31 in Wembley was great and the results are amazing.
Contact us for a chat
Maybe you just want a couple of new pieces of statement furniture to bring a room alive. Or you're looking for a complete overhaul. Whatever you're thinking, we can help. Call us on 01925 419121, fill in our contact form, email us on enquiries@jacobuk.co.uk, or come and see us in our workshop and showroom.