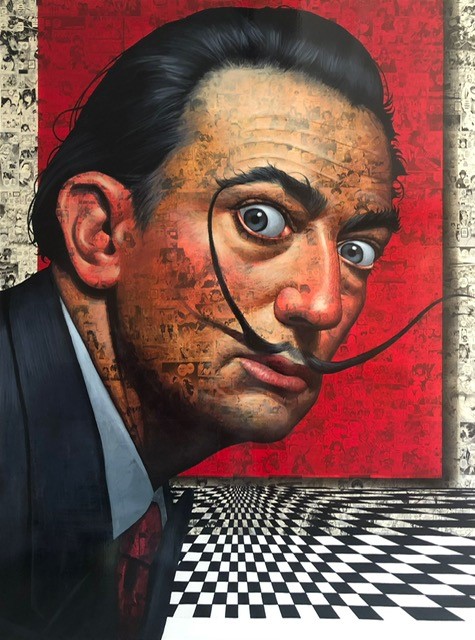 Can we just take a moment to appreciate how cool this new Salvador Dali piece really is?!
This piece was created by Puritat Deangharm, a famous Thai artist, well-known for creating striking, large-scale works of portraiture art. Using his signature style of layering silver age comics and Japanese Manga, he has re-created this iconic image with acrylics & oils. Puritat has dramatically captured the apparent eccentric and flamboyant personality of Dali in this painting, incorporating illusionism and surrealism as a tribute to the worlds best-known Surrealist artist.
Working with our experienced art partner, we have managed to get our hands on this breath-taking original and is now available to purchase.
Limited edition prints will also be available in a variety of sizes. Produced in the UK, these prints will be made using the finest quality inks and the most modern techniques. Each print will come with a certificate of province which is signed by the artist.
Contact us today to have this fascinating talking point featured in your home.
t. 01925 419121
e. enquiries@jacobuk.co.uk