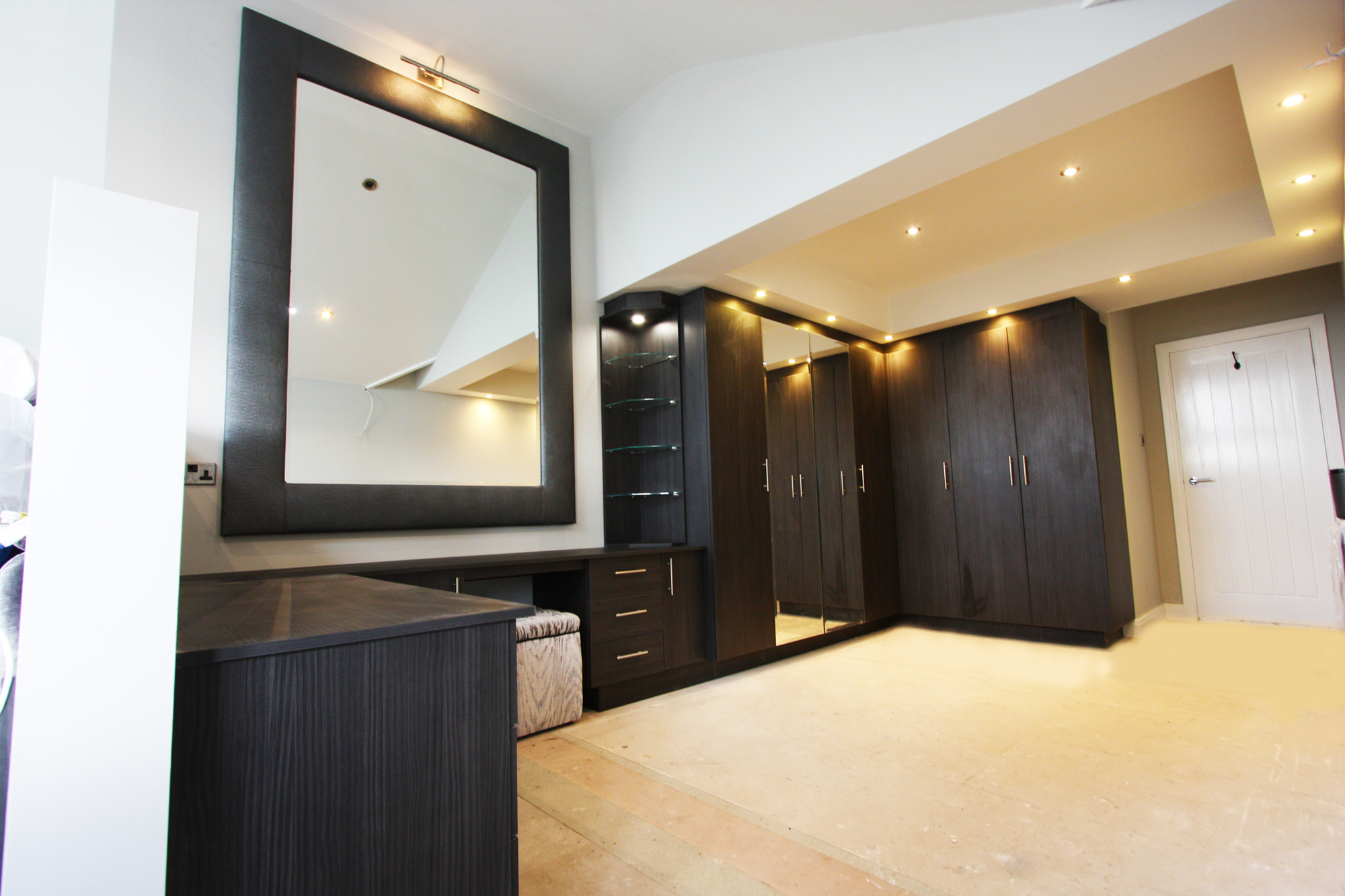 After we were contacted by this client via recommendation, he visited our workshops and then immediately commissioned us to create a range of designs for his newly refurbished home in Bowdon, Cheshire. The designs were for several rooms, the master bedroom, adjoining dressing room and a basement home bar with seating area.
Bespoke Home Bar
During our first meeting with the client we familiarised ourselves with their style preferences as well as dislikes. This helps us to come up with the first draft, specifying the best materials and designs for the project. After some further discussion and a site measure, we produced the bar front with upholstered panels and clear Perspex covers below LED lighting strip. The inside of the bar was designed to house the clients chosen fridge layout, a sink unit and glasses storage. The rear display was to do exactly that, to display a vast array of gins, rums and prosecco which the client will be offering to his guests. This we achieved with mirrored backs, clear glass shelves and two- tier bottle stands, all under lit with cool white lighting and spot lights from above. To the left and joined onto the bar, we also added fixed seating in a combination of faux leather and velvet. This added a cosier, yet stylish feel to the whole area.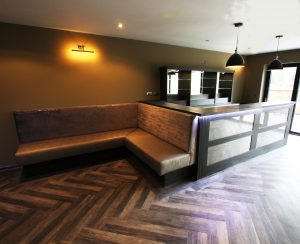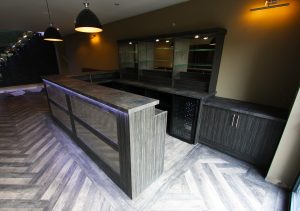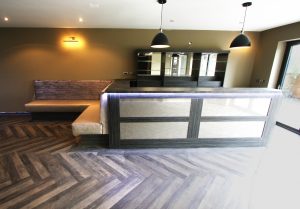 Bespoke Bedroom Furniture
For the dressing room area, we designed completely custom-made pieces. These were made to measure, L-shaped wardrobes which continued into a dressing table with a huge faux leather, upholstered mirror above.  This then flowed seamlessly around the corner into a six-drawer chest and then we softened the whole look by adding a beautifully deep buttoned dressing table stool.
In the adjoining master bedroom, we hand made a bespoke, headboard with horizontal flutes and connected' floating' bedside tables with stone tops, for a sleek and uncomplicated feel.
The question of storage in the bedroom was answered in several ways. The four- drawer divan was fully upholstered to match the headboard and then we added a real wow factor. A 2.7m chest, containing nine handleless drawers with natural oak interiors running on the smoothest of soft close runners. The top surface has an amazing piece of Helsinki stone inlaid across its full length as a finishing touch to an altogether splendid scheme.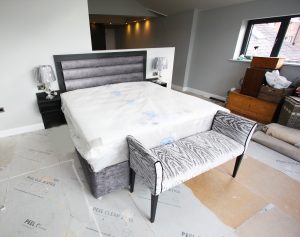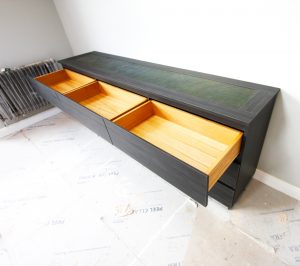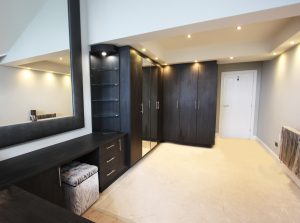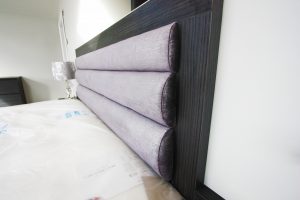 If you would like to create a truly bespoke scheme or just one piece of furniture , without limitations, a high quality build and great style just  email enquires@jacobuk.co.uk, or call our Cheshire office on 01925 419121, or fill in our contact form. We'll be more than happy to help.