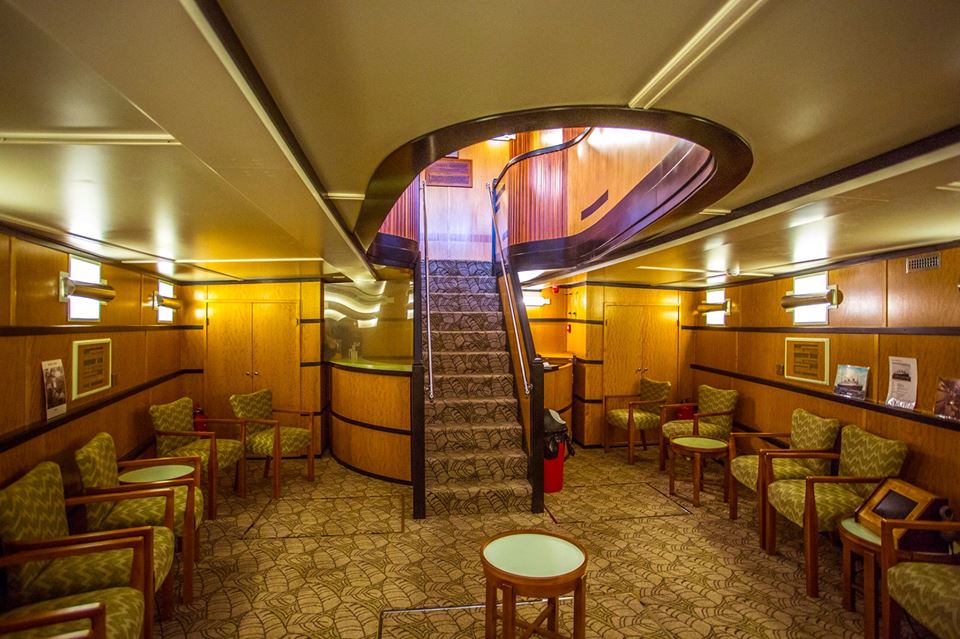 [responsivevoice_button]
We might specialise in handmade furniture and cabinet making but occasionally we get invited to refurbish something out of the ordinary. We were thrilled to be part of the restoration team for an old steamboat in Liverpool called The Daniel Adamson.
Bringing a piece of history back to life
Originally launched in 1903, the 100ft long tug boat had been converted into an art deco 'party boat' and was due to be dismantled until a team of enthusiasts decided to save it and have it returned to its former glory.  We were tasked to make exact copies of the art deco tables and chairs. It was no easy task as there were 35 chairs and 8 tables. It took three years to complete, but the finished pieces are simply stunning.
Our director Andy explained the boat's history to the Warrington Guardian when it was ready to launch: "Daniel Adamson was the man who owned the Manchester Ship Canal and he had the boat refurbished as a party boat with lovely art deco interiors.
"Over time it fell into disrepair and was left abandoned with vandals getting in to it and it was on its way to be scrapped.
"But the preservation group had better thoughts and managed to buy it and have restored it over the last 12 years."
Bespoke furniture with the wow factor
Andy admitted at the time: "It's been a big challenge for us as it's all been handmade to the exact specification and the fabric has been replicated to a remarkable similarity.
"We had a sample of a table and one of the original armchairs but we weren't allowed to go near it and had to do it from photographs."
Want something unique?
If you'd like a one-off piece in your home that will be a real talking point, you may want to check out our new collection of one-off high-end pieces. There's a wonderful driftwood and wave inspired sideboard and contemporary shelving that would look sensational wherever you decided to place it in your home. We are taking reservations now, so if you want a unique bespoke piece, get in touch today.