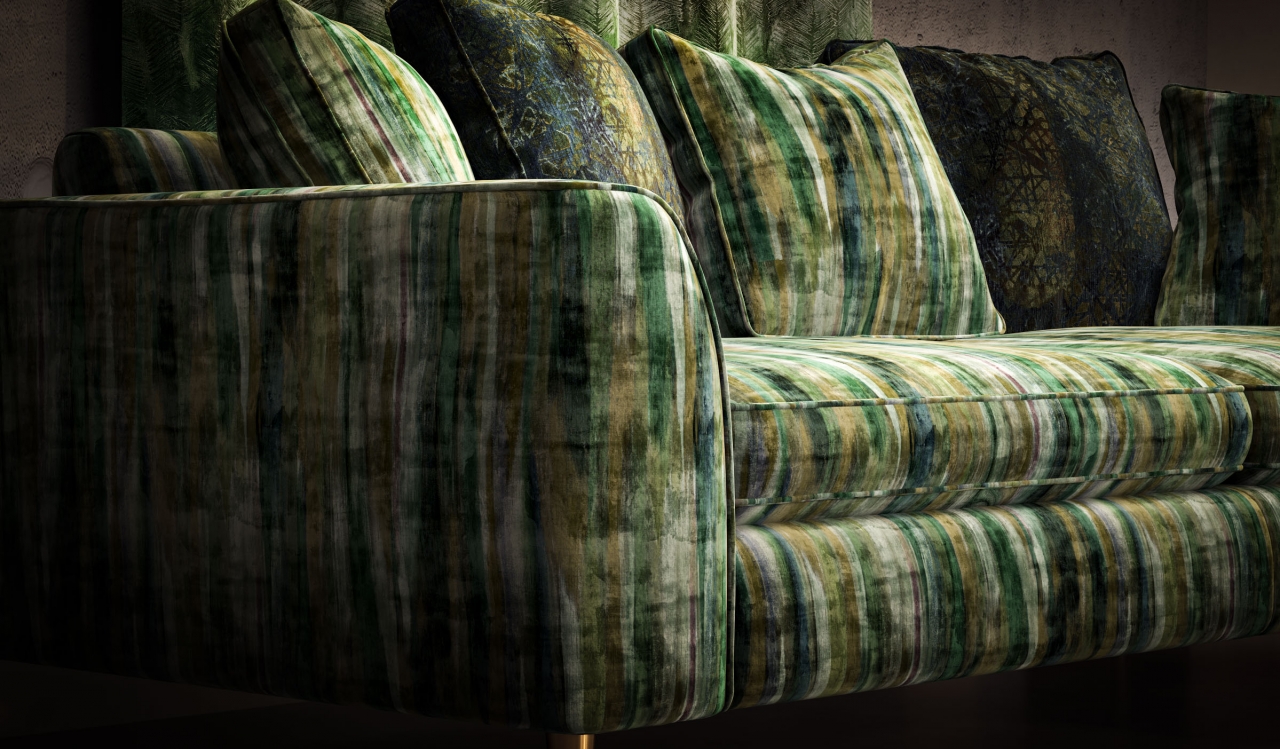 Introducing the all new Sequoia Collection by one of our exclusive fabric suppliers, Warwick Fabrics.
This collection of soft-touch printed velvets was inspired by the atmosphere created in forests, the ambience and texture of trees, and also elements inspired by geological formations. The natural colour palette is earthy, shaded and reflects the seasons as seen from inside the forest. Sequoia fabrics create a quiet, calming atmosphere, adding rustic luxury to your scheme with their stylish and contemporary designs.
Bosawa is a dark, distinctive design based loosely on the redwood coniferous trees from which the collection is named – almost as if you are peering through the trees. Textural designs Linn, Valdivian and Boreal evoke tree bark or marble and Lacandon is an intriguing design reminiscent of feathers with a horizontal ombre band adding depth.
Sequoia velvets have a supple drape for curtains and are durable on upholstery.
For enquiries on this beautiful fabric collection, please complete the enquiry form on our contacts page.