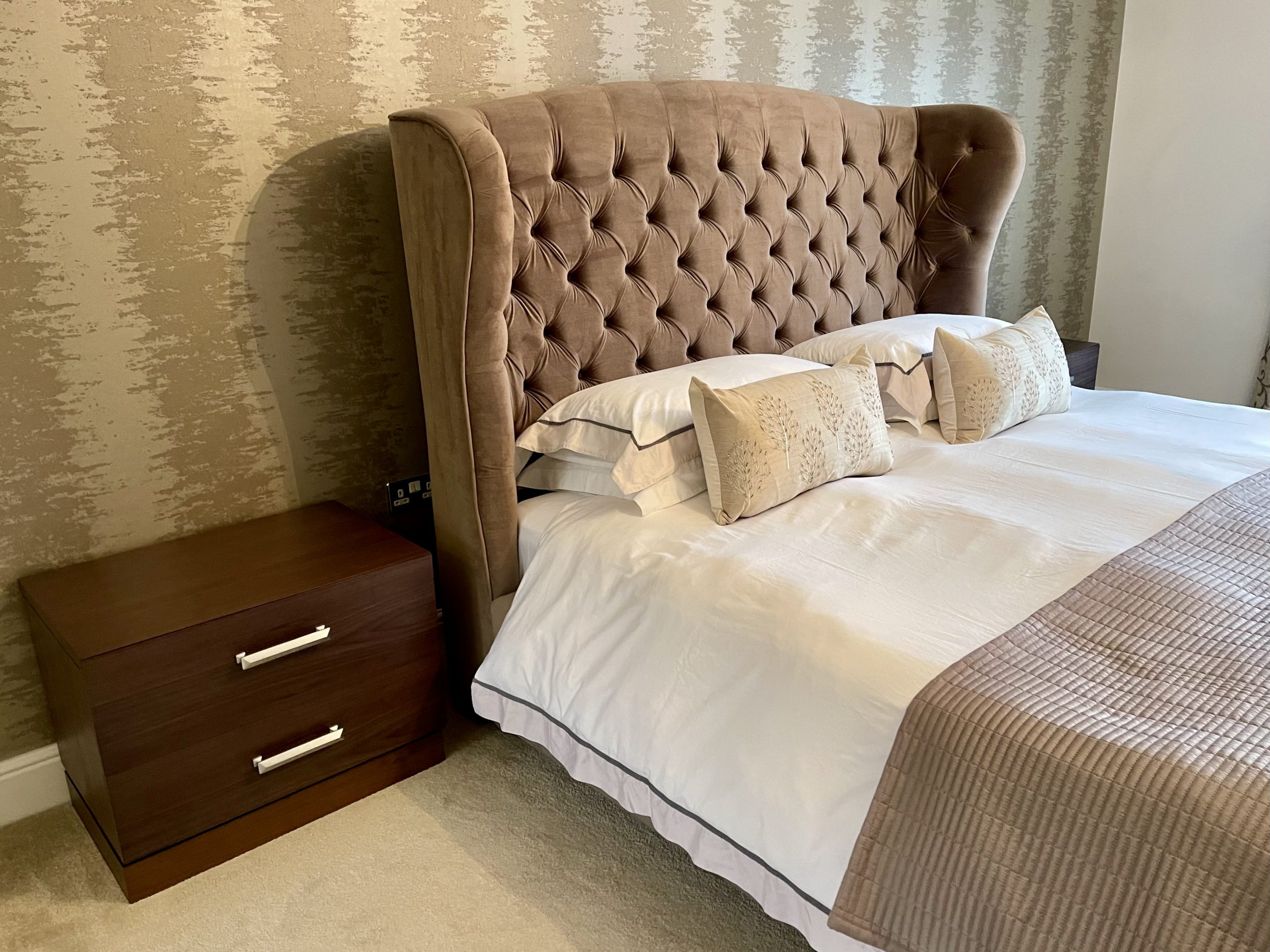 At Jacob Bespoke Furniture, we are fortunate enough to enjoy everyday, designing & producing bespoke furniture for our various clients.
However, every now and again something a little bit special comes along and makes the workshop even more of a pleasure to work in.
This range of bedroom furniture, made in American Black Walnut, created just one of those occasions.
After listening to the client's brief, we set about coming up with a design for each piece in the set which would service their utility needs as well as their budget.
The clients were lovely and gave us free reign to add a few little design features, such as the angled front edge and drawer tops, providing some beautiful finishing touches to the natural beauty of the walnut.