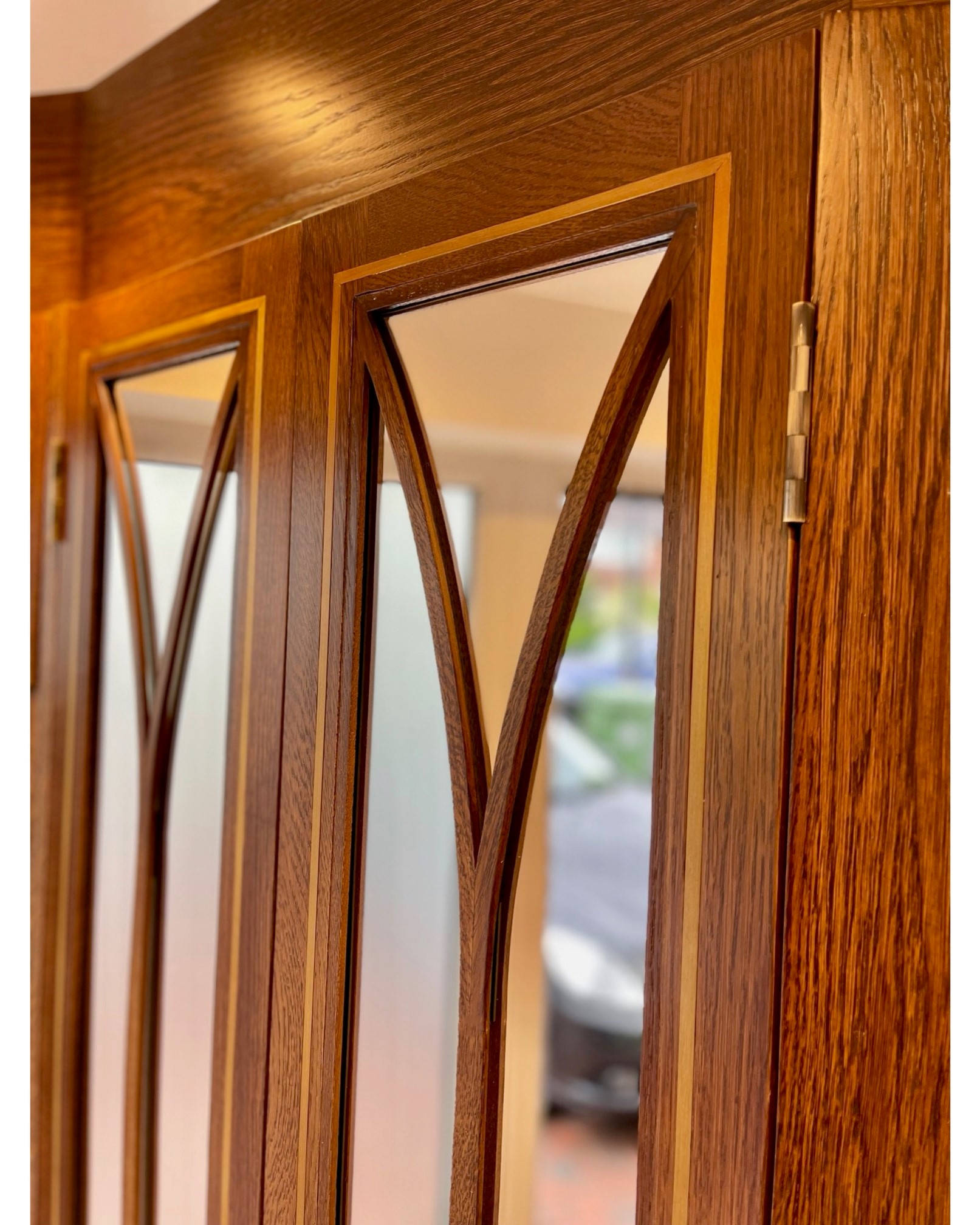 Jacob Bespoke Furniture is a Cheshire based company truly befitting the title 'Bespoke'.
If you have seen our work before, you will know that we cannot be 'pigeon holed' into one particular style or type of furniture production.
Be it upholstery, cabinet making or finishing, we will always push the boundaries to make your furniture unique and truly bespoke.
Todays delivery is a perfect example if something made specifically to the colour, style, shape and size our customer requested and really is beautiful.
Based on classic English Edwardian styling, this hall robe is made from a combination of solid and veneered oak and doors inlayed with solid brass stringing.
With the combination of oak grain, mirrors and upholstery this robe serves as a useful & exquisite piece which enhances this family's home.