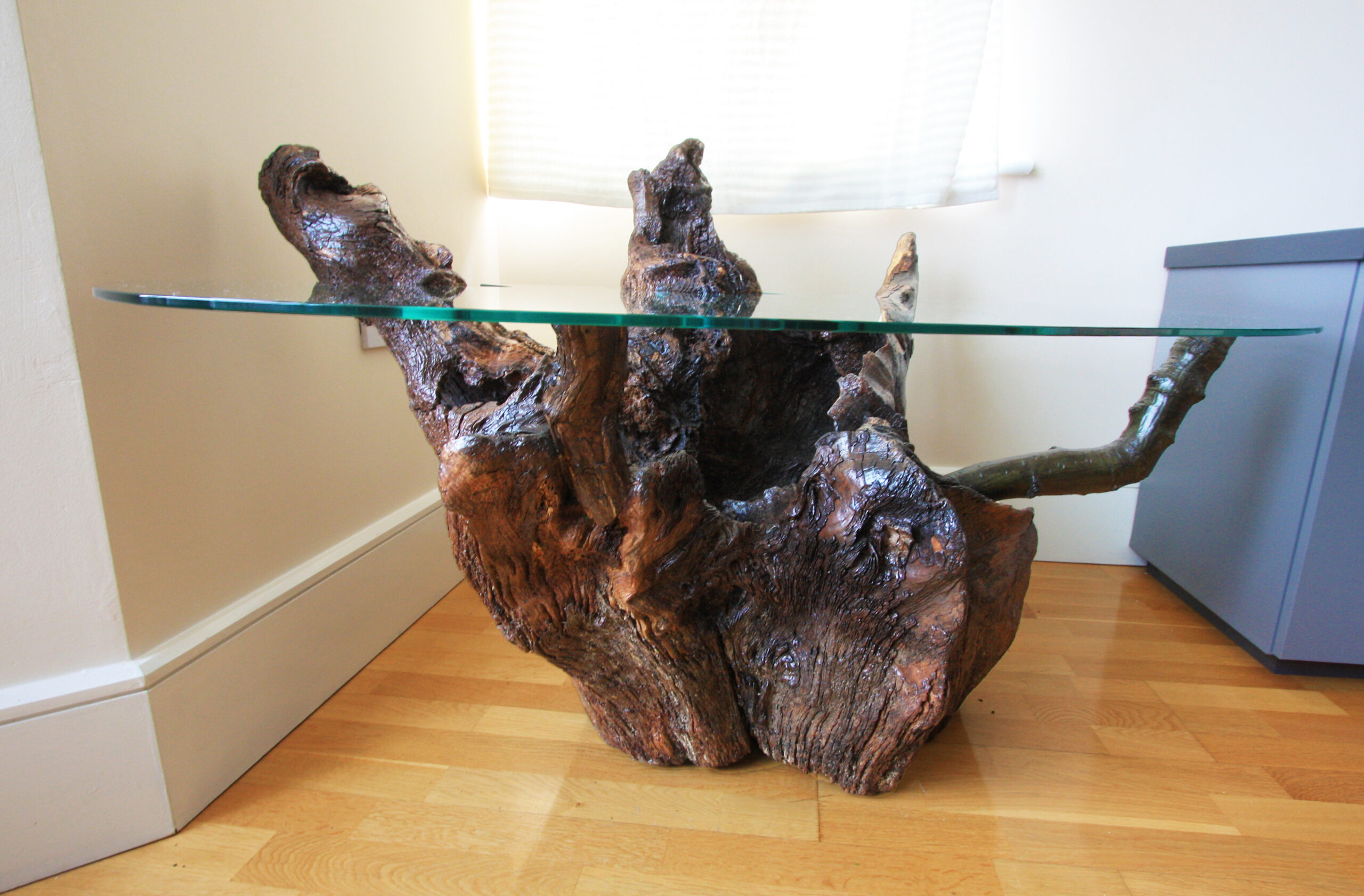 Our most favourite style of furniture to make is definitely artistic and 'off the wall' pieces. We love creating bespoke items that are truly one-offs.
We are lucky enough to have a great contact in Wales, who owns acres of mountain forest and every now and then we take a day trip to see what weird and wonderful things we can find.
Fortunately, we came across this creepy yet beautiful oak root base and we knew we could create something special.
We made a template for the glass top to fit around what would of been the start of the tree roots. This was then sent off to our glass suppliers to be made. We then added extra pieces and leveled them out for the glass top to safely fit on and finally gave the wood three coats and clear spray polish.
We would love to make more creative pieces, so if you have any crazy ideas, get in touch 
:)
t. 01925 419121
e. enquiries@jacobuk.co.uk