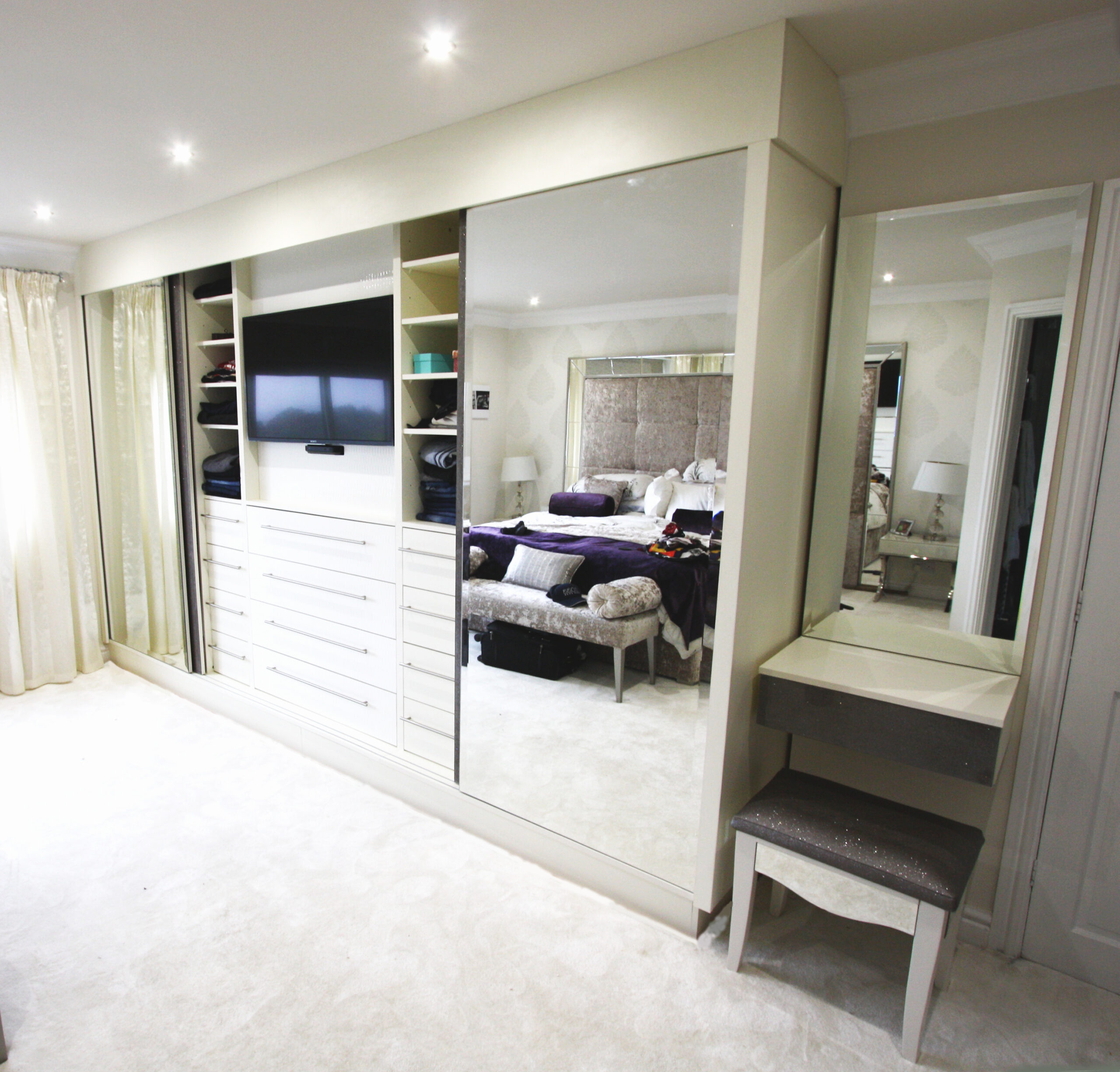 [responsivevoice_button]
When it comes to styling the rooms of your home, one that deserves particular attention is your bedroom. It's the place you retreat to, to rest, to enjoy time by yourself or with a partner and to sleep. It needs to be a sanctuary and a place that encapsulates your hopes and dreams.
The furniture, wall coverings, upholstery… everything in the bedroom needs to be to your exact taste and put a smile on your face. Mass produced furniture isn't going to cut it, you don't want a bedroom that's identically to thousands of homes around the country.
One-off furniture made just for you
Sometimes, the need for something bespoke isn't just to get the right look, it can be because the room's dimensions aren't standard. We recently crafted some bespoke wardrobes for a stunning 17th century thatched cottage.
This was a wonderful project to do and we're really pleased with how it turned out. Design, making and installing furniture can be tricky when the walls are 'unique' and we had to make sure that every measurement was spot on, so it would fit in the space perfectly. As well as the wardrobes, we built and installed a dressing table with matching mirror, chest of drawers and bespoke fitted blanket box. They looked fantastic and the homeowner was overjoyed.
Beautifully bespoke
Here at Jacob Furniture we understand the need to be unique and different. We tailor-make pieces and are expect craftsmen. We put in the same level of care and attention, whether we're creating bespoke High Wingback chairs a client in Hale or a bespoke shelving unit for a client in Wolverhampton!   
We like going the extra mile and finding ways to make the impossible possible. When we were creating a bespoke ultra-modern built-in wardrobe for a regular client we found and invested in new technology to enable us to attach glass or perspex to an upholstered panel, so that everything looked perfect – no glue on display at all. The finished wardrobes certainly had the wow factor, and the technology can be used in furniture projects.
Whatever look you want to achieve, get in touch and we'll make your dreams a reality. You can call us on 01925 419 121 or fill out a contact form.