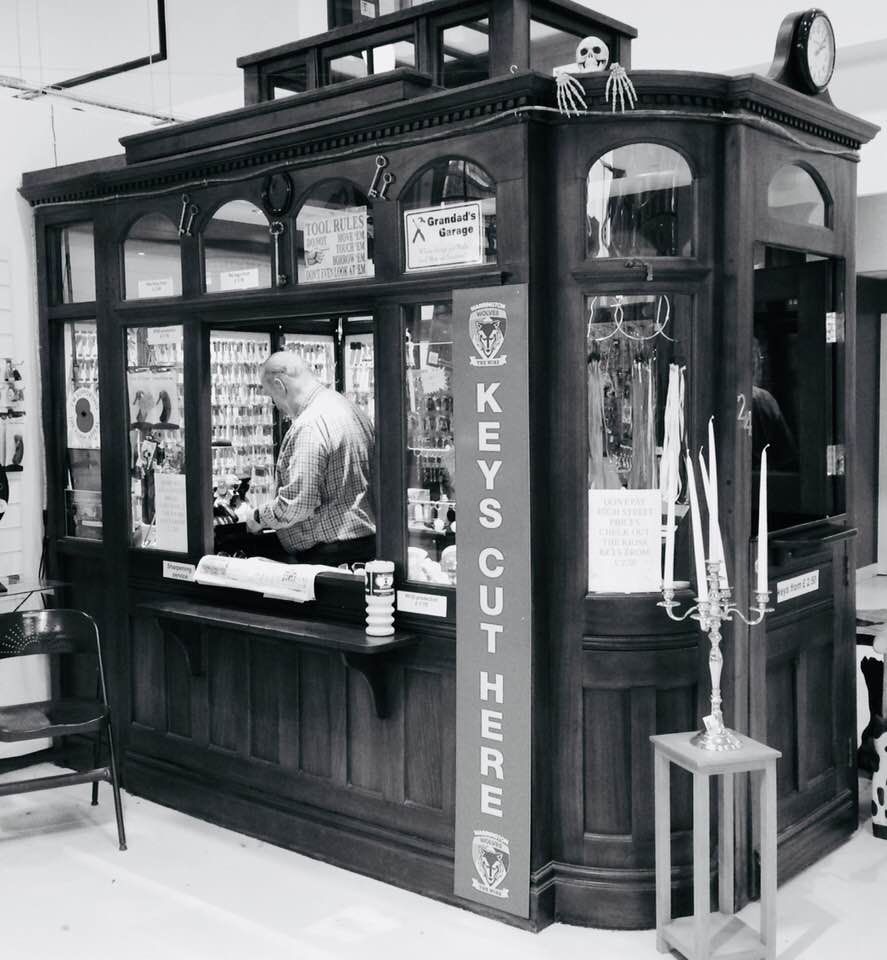 [responsivevoice_button]
At Jacob Furniture we love creating beautiful, bespoke, one-off items. We also love restoring furniture that's seen better days.
Warrington Council got in touch a while back and asked us whether we were up to the challenge of restoring an entrance kiosk that had previously been at the entrance of the old Warrington Baths, which has since been knocked down.  
It was certainly a challenge – the kiosk had been broken into pieces and thrown into a skip, so putting it back together was like putting together a huge wooden jigsaw. No furniture restoration challenge is too big for us though, so we said yes.
It took two-and-a-half years but when it was unveiled as the new home of the Kiosk, a key cutting business, in the temporary Warrington Market, everyone was spellbound. It's a piece of local history and so, so, stunning. Our company director Andy, told the Warrington Guardian: "When I first saw the kiosk, it was in the basement underneath the old market.
"It was basically just a bag of bits that had been smashed up into pieces.
"Apparently it was actually in a skip when they pulled the old baths down, but somebody had the foresight to pull it out and save it.
"We brought the pieces here and gradually reassembled them."
It was a painstakingly slow process and new solutions had to be found so that it could be moved to the new market eventually, but the whole team worked together to do it. It was a huge project, the entire kiosk had to be stripped, prepped and re-polished, it needed new Perspex windows to be installed, mouldings needed replacing. We relied on old pictures of the Baths to make sure that we did it right, it had to be 100% authentic.
Andy added; "Loads of people visited us when we were assembling it and it brought back lots of memories for them.
"To be honest, I was quite amazed at the enthusiasm from people – it obviously stirred up a lot of childhood memories for a lot of people."
Have you seen the kiosk? Do you love it as much as us? Why not let us know what you think on our Facebook page?